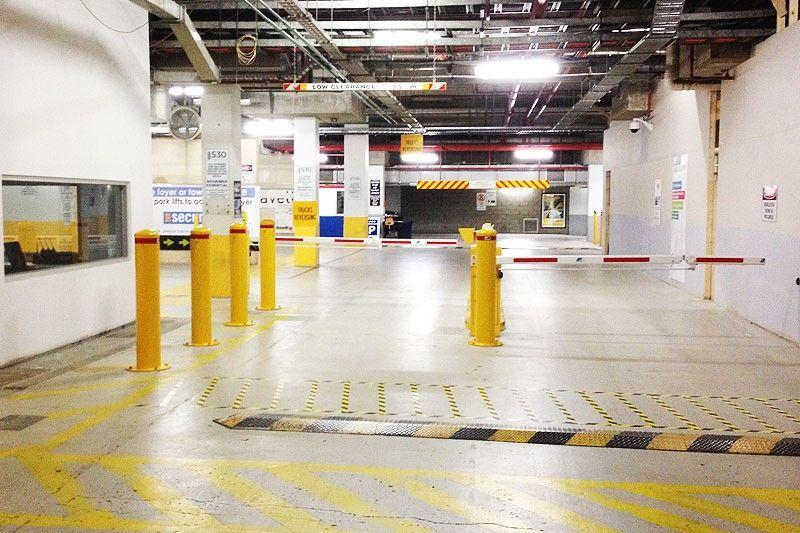 Put simply, not all bollards are created equal.
When Barrier Group first opened for business way back in '99 our hero product was our very own unique Cam-Lok Removable Bollard, designed and developed by our managing director himself, Rick Hall. This security bollard exists to provide businesses with protection against attempted ram raid robberies from intentionally wayward vehicles.
From starting with one bollard range now boasts over 15 distinct styles that are installed for many different reasons, this has elevated Barrier Group to become one of the leading Australian bollard suppliers.
So what was the driving force behind increasing our range of bollard options?
Various reasons inspired this growth and has been answered in three parts:
Customers Needs
What we already knew, and experienced very quickly, is that one bollard does not satisfy every requirement. Once we started to generate more bollard enquiries we were able to gain a better understanding of what our customers needed their bollards to do for them.
To this day our aim is to provide suitable bollard solutions that appeal to any budget, setting and environment with a focus on delivering a superior quality product from a brand that you can trust.
Bollards are manufactured for a range of purposes:
Help prevent ram-raid robberies from shop fronts and roller door entry.

Rebound and absorb impacts from forklifts in workplace environments.

Protect assets and building structures from vehicle impact damage.

Prevent wayward vehicles colliding with pedestrians on public footpaths.

Contribute to aesthetic appeal by complementing architectural design.

Provide access control by denying or allowing temporary entrance or parking.
Form and Function
Bollard design, construction and appearance is taken into consideration when choosing a suitable model that can appeal to an industrial, commercial, city or urban setting.
Round and square bollards recommended for factories and warehouses have been manufactured from industrial strength materials and galvanised to guarantee consistent appearance and protect against long-term weather exposure. These bollards are generally finished in a safety yellow powder coating to provide maximum visibility in workplaces that often have high vehicle, forklift and truck traffic.
Round stainless steel bollards appeal to the inner city centres to seamlessly become part of the architectural settings. Commercial and food processing areas benefit from the consistent, corrosion-free finish which is also suitable for seaside and coastal areas as they are resistant to damage from salt air.
Architectural designer bollards have been created to complement street furniture and landscapes in city and urban environments.
Permanent, fixed bollards are not always a suitable solution. So we have developed a range of specialty bollards that feature fold down, retractable, removable and rebounding functions designed to benefit a range of commercial or industrial applications.
Innovation and Growth
Our customers can come from a very wide range of markets including industrial, commercial, government, institutional and private. In fact, we like to think there is not a business in this country that would not have a use for at least one of our bollards.
While our origins may be in manufacturing and continue to be today, over time we have developed considerable strengths in local and international sourcing and product development from conceptual design, through to market ready and beyond.
Not only have we increased our bollard range to appeal to wider customer base, our whole range of safety products has grown over the years to include a number of speed humps, barriers, wheel stops, guard rails and so much more.
Like everything in life, there is always an easier, safer, more efficient ways to do things. We continue to develop our range and revisit the design structures to ensure that the solutions are current to today's safety procedures and standards in the workplace.
Barrier Group was founded on the principles of designing innovative products, and then manufacturing them to a high level of workmanship that satisfies customer and regulatory requirements. Today with over 15 years' experience these are still our guiding principles.