Wheel Stops
Our wheel stop range features an environmentally friendly model that will not fade, rot or rust and comes with three colour options that is perfect for commercial car park applications. Our recycled black rubber model is better suited to heavy duty settings such as factories and warehouses. Both models comply with Australian standards for wheel stops and are supplied with all fixings needed for an easy one-person installation.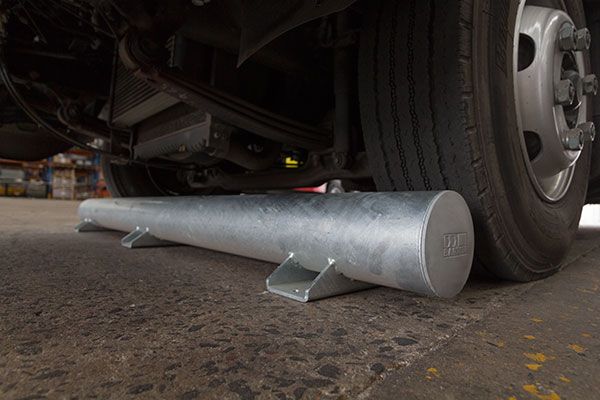 Truck wheel stops designed to withstand the weight of heavy vehicles and machinery when driving into parking...
An economical one piece rubber wheel stop with hi-vis yellow panels. Manufactured from recycled materials...