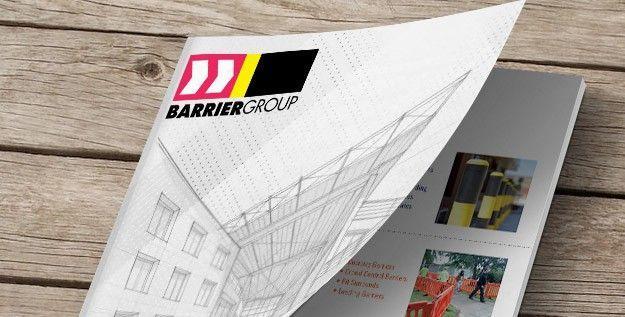 Our brand new catalogue features 120 NEW PRODUCTS - some never before seen in the industry!
Along with our new products come new colourful photos and diagrams, and we've even included some new installation photos for the products you're already familiar with.This time around, some of our pages will feature a QR code that links directly to a video showcasing the product in action (user details explained in the catalogue).

We are thrilled to introduce a completely new range of Aluminium Rails designed to complement new and existing products in our catalogue.
The ER-Rail and PR-Rail kits have replaced our discontinued Econo-Rail and Post & Rail systems. They feature Yellow powder coated extruded aluminium rails that can be either mounted onto round or square post or directly onto a wall. Both kits come with the choice of optional accessories and self-closing gate systems.
We predict that the recently developed Mezzanine Forklift Gates and Dock-Safe Manual Boom Gates will be popular products for warehousing and distribution centres. They are both designed to primarily prevent loading dock accidents and promote safe procedures for loading/unloading goods.
We are also providing you with more industrial gate options by introducing our new Manual Swing Gates and Self-Closing Swing Gates for use in any indoor and outdoor environment.
Lastly, our existing Height Bar kits have undergone a design upgrade to host the new aluminium rails. They now offer a 50% larger face for increased visibility and improved brackets and hanging assemblies.
If you haven't seen these already, Barrier's own Linebacker Bollards were developed to combat accidental crashes generally caused by driver pedal-errors at petrol stations, supermarkets, retail shops and cafe's that offer storefront parking.
More new products to get excited about:
Order your FREE Catalogue today by filling out our online form or phone us on 1300 55 33 20 with your delivery details.