Congratulations Barrier Group – 20 years!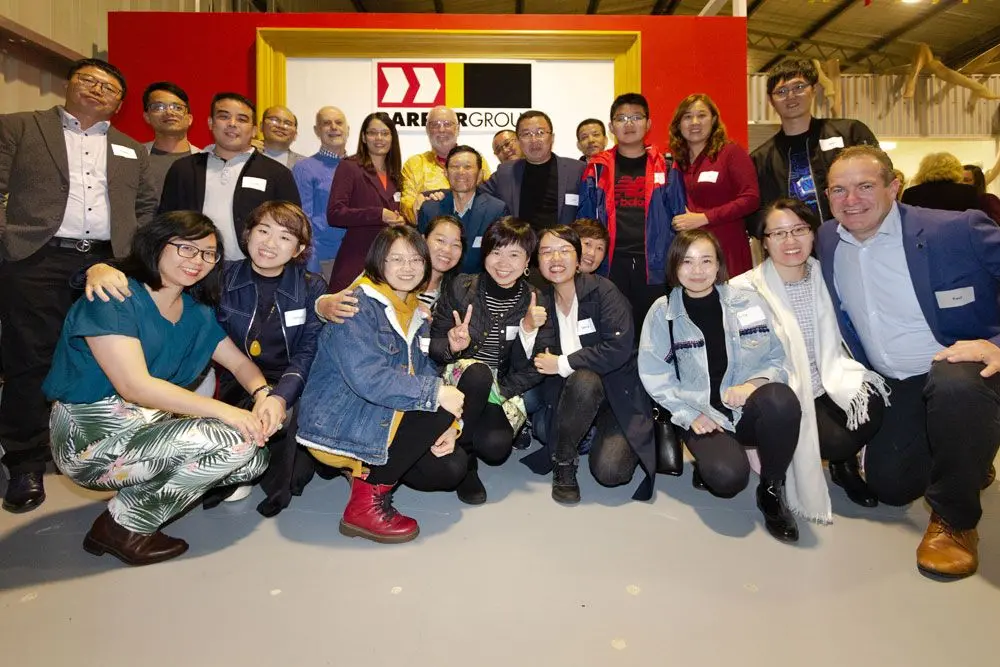 On Saturday the 5th of October, Barrier Group celebrated a huge milestone – 20 years in the business of providing first class service and products to the pedestrian separation and safety industry. Local and international suppliers and staff, both past and present were invited to attend the celebration dinner, held at Rick Hall's family home in Mt Duneed, near Geelong.

From humble beginnings in 1999 as Barrier Security Products, producing one type of anti-ram raid bollard in Rick's backyard shed, Barrier Group has grown into a successful company with around forty staff and over twelve hundred different products, many of which are manufactured or assembled right here in Geelong. The name change from Barrier Security Products to Barrier Group happened around 2005, to better reflect the growing range of product lines.
There have been several moves since those early days, and now Barrier Group occupies a large three-building complex in Separation Street, North Geelong, as well as an off-site warehouse. Barrier Group has long offered a quality installation service and a dedicated design team for custom applications, but in recent years we have also added line-marking, scanning, concrete cutting and specialist on-site safety consultation to our list of customer services.
Rick Hall has always maintained that the key to Barrier Group's success lies in the power of our people and our focus on excellent service. This team culture not only applies to our staff, but also to our suppliers, many of whom have been part of our success story right from the start.
Barrier Group's strength has come from our willingness to back ourselves with new and innovative services.
At Barrier Group, we have a creed that underpins everything we do:
"The difference between excellence and mediocrity is the way we answer the customer's call for help."