Safety Third: Think Safety First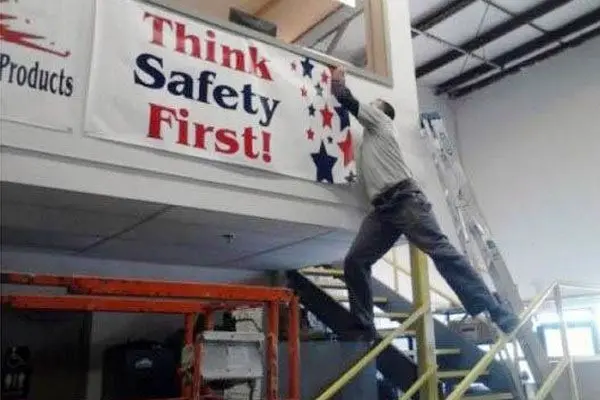 Today's 'Safety Third' demonstrates that people should always consider their own advice when they are promoting a safe work environment.
Gosh, this man has definitely put himself in a precarious position to possibly obtain some painful injuries.
Even if it takes you a little bit longer 'Think Safety First' and move forward with completing your task.
If you have a Safety Third photo you'd like to share with us, please email our online editor Sarah Pritchard.