Safety Third: You Can't Sleep Here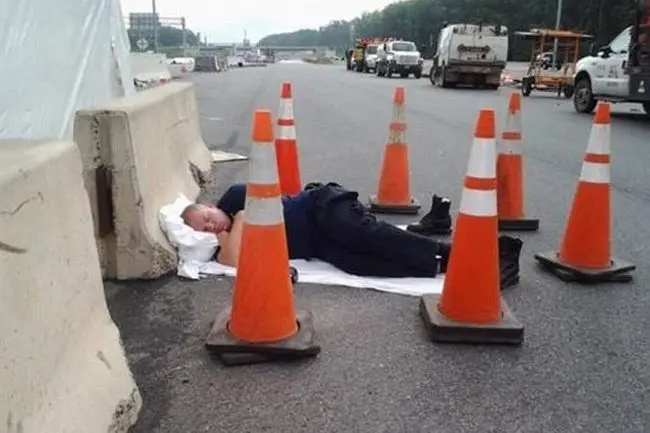 Today's Safety Third photo demonstrates that people will go to great lengths to get in a little shut-eye.
Even when on the job. In the middle of the road. On a highway.
At least he has the traffic cones to save him, right? No.
From a safety perspective there is obviously so many things wrong with this picture.
But on a lighter note, he has definitely come prepared with a bed sheet and pillow and even managed to remove his boots!
If you have a Safety Third photo you'd like to share with us, please send through to our online editor Sarah Pritchard.
Please note: We do not support traffic cones being used as a pedestrian safety barrier against oncoming traffic.