Line Marking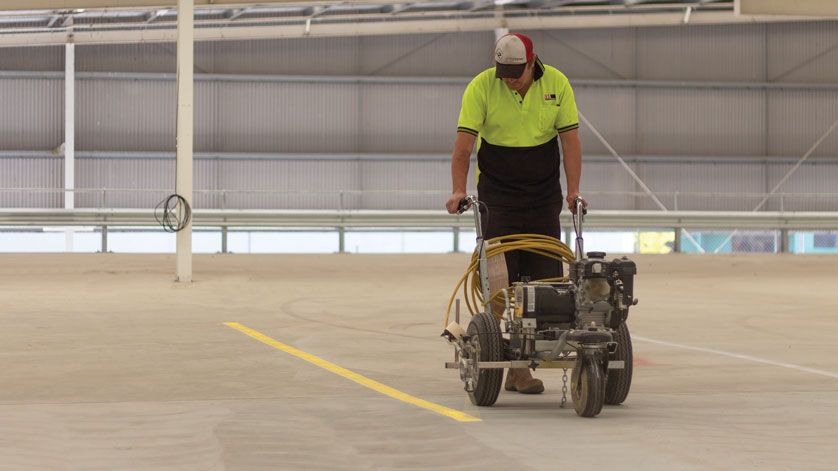 Barrier Group is a leader in the design, manufacture and installation of car park and industrial safety products.
Now the company that the industry turns to for speed humps, wheel stops, bollards, guard rails and height bars etc. can also offer a comprehensive line marking service to complete any project. Specialising in industrial and commercial environments, we are able to satisfy all your line marking needs, including car parks, vehicle/pedestrian separation, warehouses and production areas in Melbourne and surrounding districts.
Where we can help:
Line marking for car parks and warehouses
Vehicle/pedestrian separation
Forklift loading areas and exclusion zones
Stencilling and hazard identification
Removal or over-painting of old line marking
From Consultation to Completion with all the products you need - Barrier Group is the 'one-stop-shop!"