Toll Logistics
The Problem
The Solution
Back at Barrier Group our design team researched the current range of docking bumpers on the market and quickly found that there was nothing available that would solve Toll IPEC's problem, so we designed a completely new loading dock bumper – LDB730.
The problem with most docking bumpers is that the shock-absorbing rubber is exposed, making it vulnerable to damage not only from trucks but also from the degrading effects of the weather. With LDB730 we solved these issues by encasing the impact-absorbing rubber core inside a heavy grade galvanised casing anchored to the superstructure. A super tough 8mm thick galvanised floating strike face protects the rubber bumper not only from impacts but from the vertical movement of the truck tray which was causing so much damage to the traditional bumpers.
Another concern was that not all trucks have the same tray height and traditional docking bumpers when installed horizontally are pretty hit-and-miss when it comes to protecting the superstructure of a docking bay. LDB730 is designed to be mounted vertically and at 730mm provides ultra heavy-duty protection over a greater range of truck heights.
A strong galvanised riser bracket is also available to raise the height of LDB730 by 150mm if the loading dock has a low floor height. We also developed a cantilevered, adjustable stand-off bracket for loading docks that have an over-hang.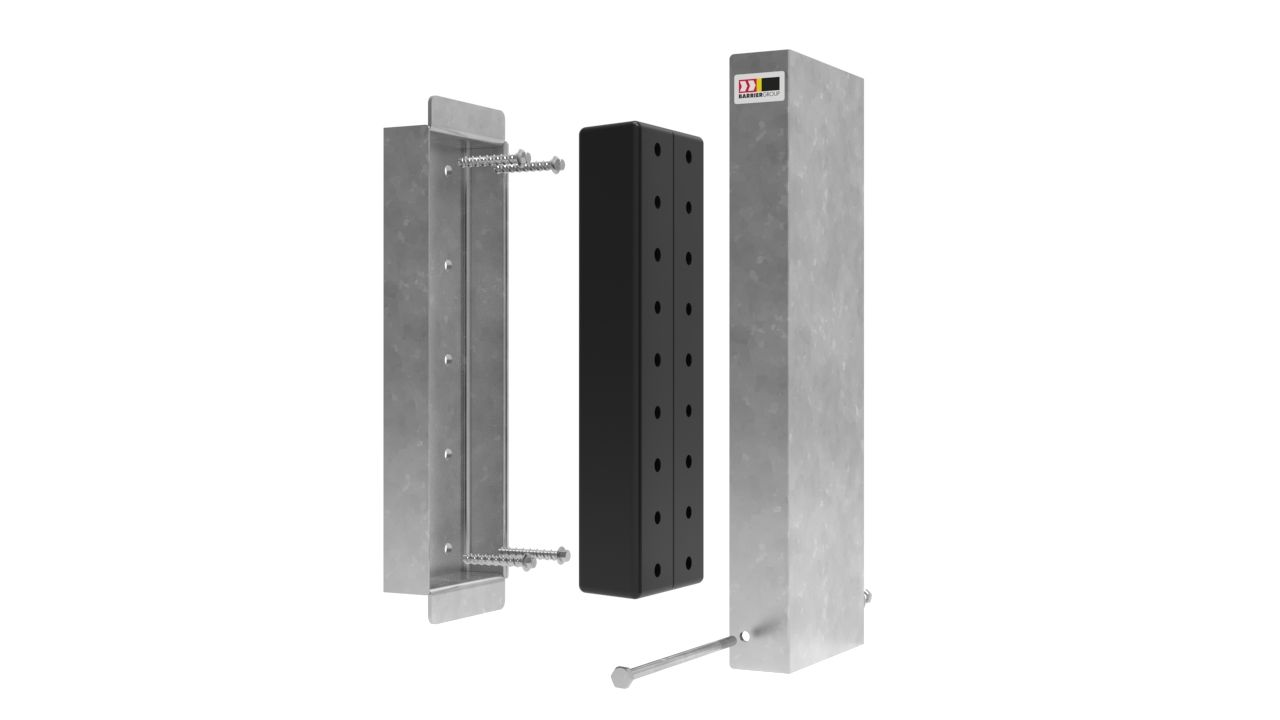 The Challenges
Our experienced external sales team soon discovered that the problem was caused by the vertical motion of the truck bed once it had made contact with the bumper. This vertical motion quickly disintegrated the rubber and sheared the fixings from the dock. A solution was needed urgently to avoid expensive damage to the brand-new loading docks.
Client Response
This overall solution was so successful for Toll IPEC that we decided to add the LDB730 Loading Dock Bumper to our product range.