Heavy Duty Loading Dock Bumper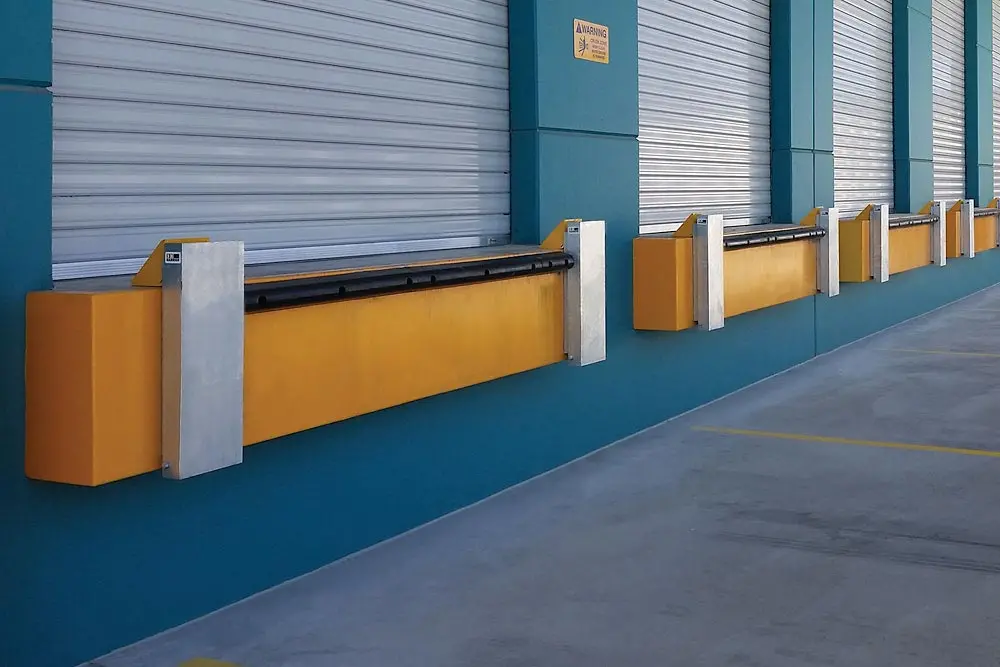 Heavy bumpers for heavy hitters.
The LDB730 Series loading dock bumpers have been designed for the most demanding of industrial sites where nothing else in tough enough.
Consisting of three key structures – the 'chassis' which is rigidly bolted to the loading dock face and houses the custom moulded 'rubber core' which absorbs the heaviest of impacts.
And finally the 8mm thick movable steel 'strike face' which allows the trailers to grind up and down on the bumper without damage to the building structure.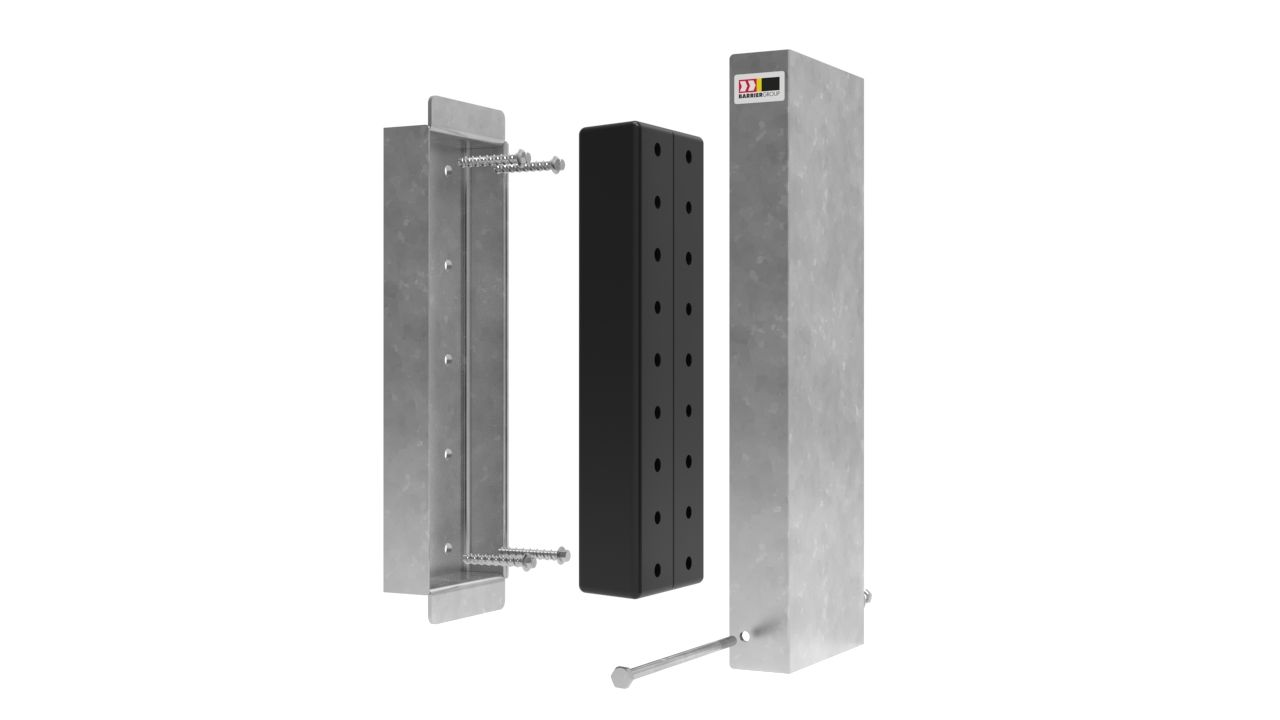 Three mounting variations:
Flush mounting

Where the loading dock height is at an appropriate level the LDB730 can be simply flush mounted to the dock face using suitable concrete screw bolts. (Enquire when ordering).

Raised mounting

If the dock floor height is lower than ideal there is the risk of the trailer or truck tray coming in over the dock. The LDB730R elevates the bumper 150mm above the dock floor to ensure the truck is safely captured.

Cantilevered mounting

On some docks the floor projects out over the building structure, in this situation there is no lower support available for the LDB. The LDB730S is a telescopic stand-off support that extends back to the building.
The LDB730 is designed for serious impacts, as such it must be mounted to a suitable reinforced concrete structure.
Description:
Heavy Duty Loading Dock Bumper.
Material:
HDG Steel casing with moulded rubber insert.
Weight:
LDB730 - 53kg.
LDB730R - 6kg.
LDB730S - 8.1kg.
Installation:
Wall mount.

We are currently compiling a list of additional services that might apply to this product.