Carpark Line Marking
A close look at any public carpark like in a shopping centre and you will notice that line marking has been used to indicate parking bays, pedestrian crossings, directional markers, loading zones, and disabled parking zones.
The high traffic nature of a car park means that effective line marking is needed for optimal space to be utilised throughout the area and to enable vehicles and pedestrians to safely navigate around each other with a reduced chance of an incident. A professional and quality line marking team can assist by outlining how many parking bays will fit into an area to maximise space and ease of maneuverability.
Having clear and durable line marking in your car park is important to ensure its effective operation. For example, by promoting smooth traffic flow and avoiding funneling vehicles into one area. Further, it can be used to mark special parking zones like drop-off and pick-up zones, loading zones, and emergency vehicle parking making it easy for people to get where they need to go. In relation to the main parking area, marking can be used to arrange bays into angle or parallel configurations, and help people leave their vehicles safely.
A car park is often the first impression your customers receive of your business. Having fresh, clean parking bay lines, and clear directional markings will set the tone for their expectations of your company and its attention to detail.
When mapping out the marking for your car park, it is important to refer to the Australian Standards, especially for disabled parking zones and specific lines, symbols, and measurements that may be required to be used. When thinking about safety in your car parking, remember that line marking should often be combined with the installation of wheel stops, carpark signs, and speed humps to provide a complete safety solution.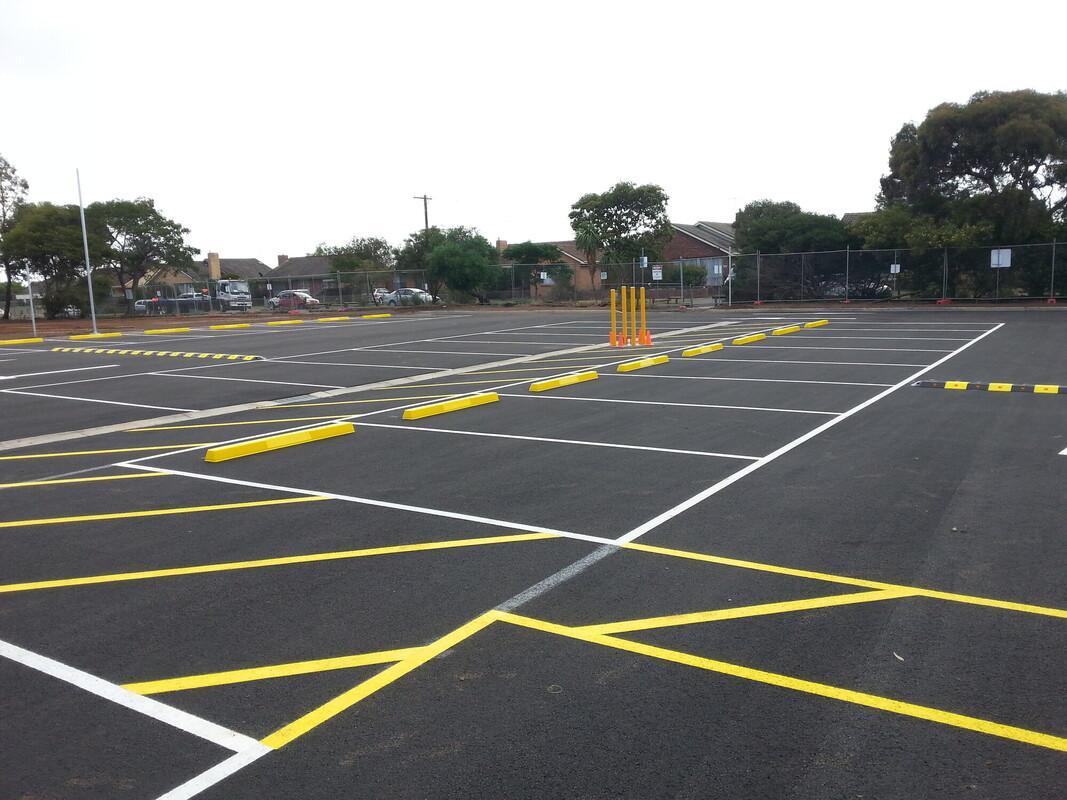 The cost of carpark line marking can vary depending on the type of marking required, the type of surface, the paints and colours to be used, and the number of bays and directional indicators that need to be marked.
Barrier Group is an experienced line marking company and can assist you with line marking in car parks by providing competitive pricing and no-obligation quotes.
Stencil Line Marking Warehouse Line Marking Car Park Line Marking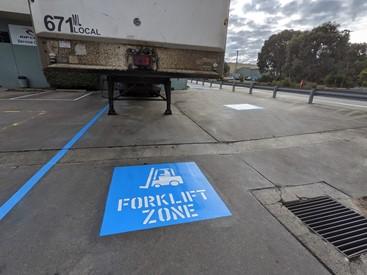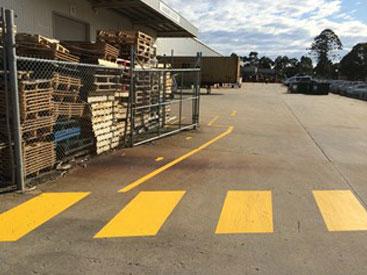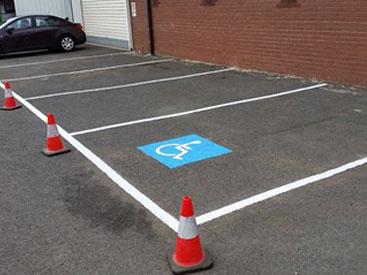 Still need help? Contact Us
---