Wheel Clamps for large vehicles and trucks
The Scorpion Wheel Clamp unit has been designed to fit a large range of wheel sizes up to large 4WD vehicles such as the Toyota Landcruiser and Nissan Patrol.
For larger SUV's, 4WDs and Trucks, the Jaws2 Kit is available to purchase as an optional extra. With larger jaws and a longer chain, this detachable kit is designed to fit snugly and reach around bigger tyres.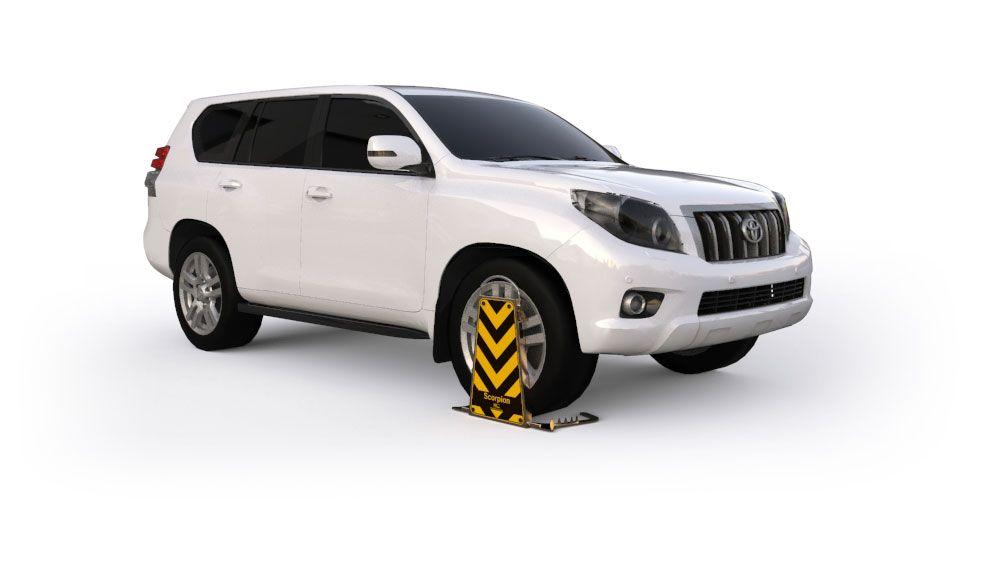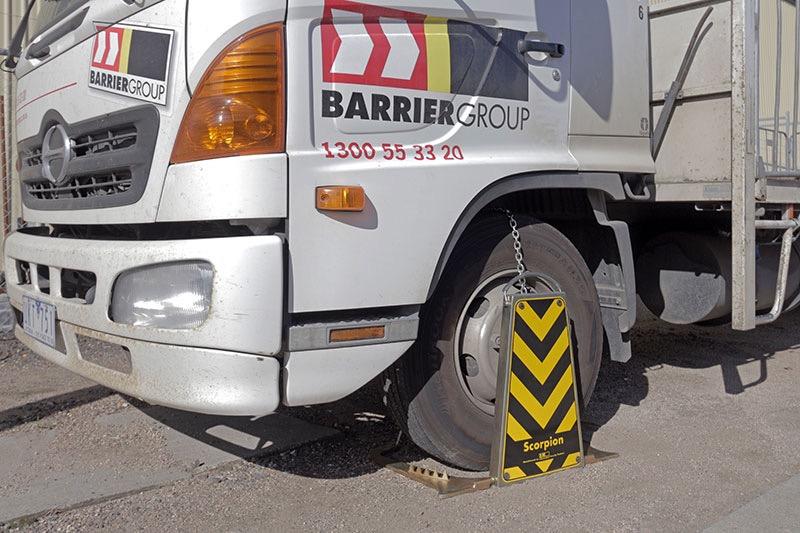 Still need help? Contact Us
---
Products related to this article: