Belt Posts Flexi In-Floor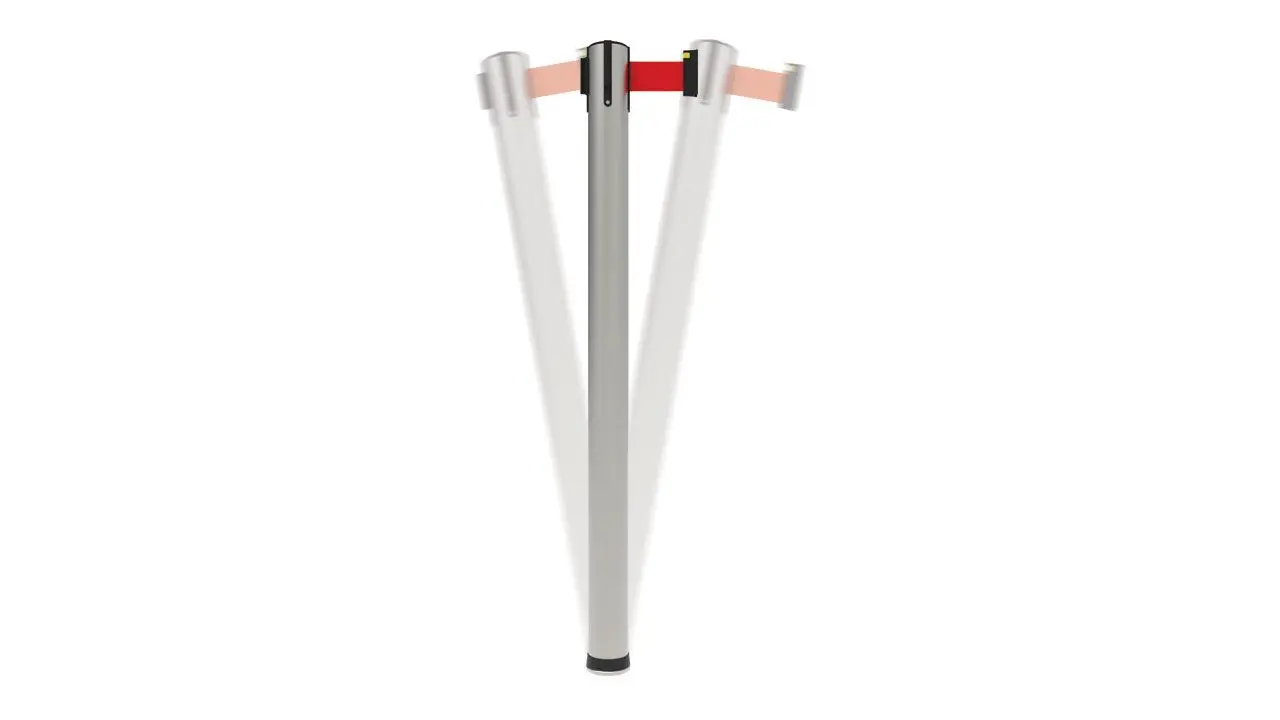 The unique in-floor sleeves mean these posts can be deployed, removed or repositioned at any time by staff while remaining tamper resistant for improved public safety. A world first impact absorbing design that allows the post to tilt on impact by up to 10 degrees in any direction and return to its original position without damage. Furthermore, the design increases available floor space by up to 30%, improving wheelchair access and reducing tripping hazards.
Wall Receiver

| | |
| --- | --- |
| Post: | 304 stainless steel 63 x 980mm. |
| Base: | In-floor stainless steel sleeve. |
| Footprint: | 65mm diameter. |
| Connection: | Flexible, impact absorbing. |
| Weight: | 3.2 kgs |
| Installation: | Core drilled in-floor sleeve (sold separately) |

Sorry, we currently don't have any Case Studies related to this product.

We are currently compiling a list of additional services that might apply to this product.