Truck Wheel Chock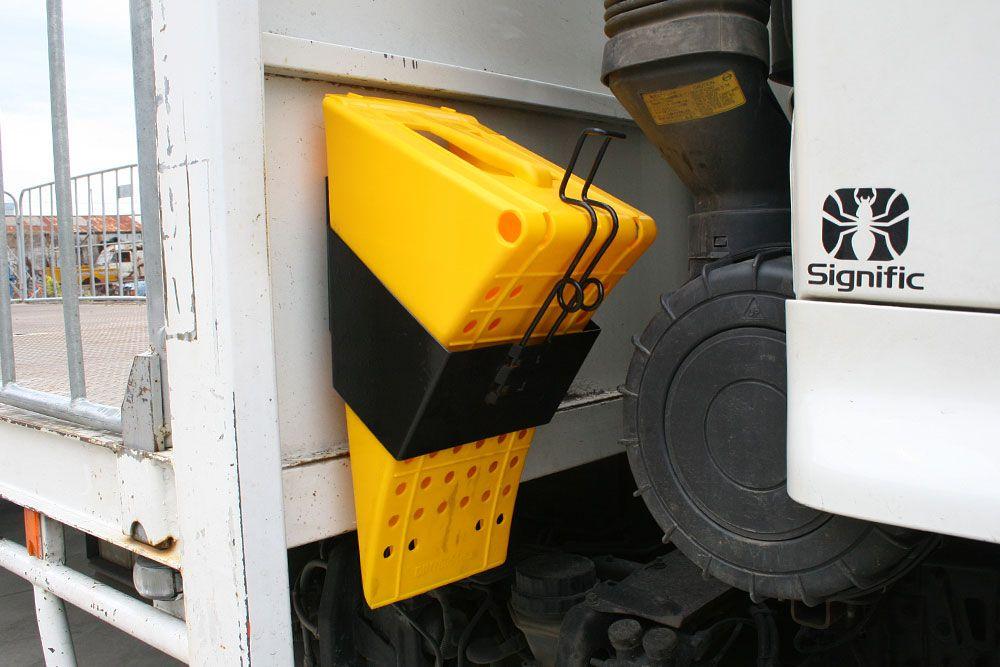 Wheel chocks for trucks and trailers
Our recycled high quality moulded rubber wheel chock range is ideal for stopping vehicles, trucks, trailers and caravans from moving whilst not in use. Ideal for transport companies, mine sites and caravan owners.
Optional steel truck mount with spring retainer clip can be simply fixed to truck or trailer bodies to ensure the chock is always on hand when required.
WC8P

480mm long x 230mm high x 200mm wide (LARGE).
| | |
| --- | --- |
| Description: | Wheel chocks. |
| Material: | Moulded plastic. |
| Finish: | Safety Yellow. |
| Dimensions: | 480mm long x 230mm high x 200mm wide. |
| Weight: | 1.75kgs. |

Sorry, we currently don't have any Case Studies related to this product.

We are currently compiling a list of additional services that might apply to this product.