Gallery Posts In-Floor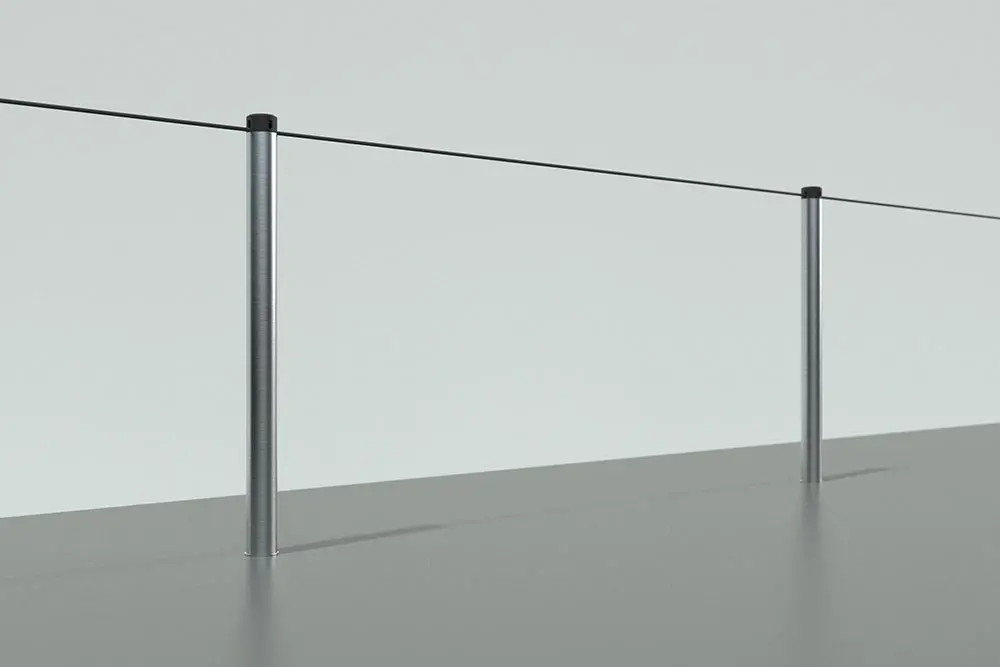 Neata Gallery in-floor post used as a temporary/permanent museum exhibition barrier
Permanent but removable, constant clean lines, discrete, space saving, no tripping hazards and flush capped floors when the posts are removed. These are all qualities of the Gallery in-floor system.
The posts simply screw into the sleeves achieving a clean, clutter free system that never needs alignment or constant adjustment and delivers maximum access and clear circulation for wheel chairs and strollers.
An additional benefit is that Gallery In-floor posts don't need to be removed for floor cleaning, which saves time. Used with our 4.5mm elastic cord, choose between the 450mm or 900mm high models.
In-Floor Gallery Barriers

| | |
| --- | --- |
| Description: | Neata Gallery In-Floor Post |
| Post: | 304 stainless steel 32 x 450 or 900mm. |
| Base: | In-floor S/S sleeve. |
| Footprint: | 32mm diameter. |
| Connection: | M20 in-floor sleeve |
| Cord: | 5mm in four colours. |
| Barrier type: | 5mm elasticated cord. |
| Weight: | 0.85kgs and 1.35kgs |
| Installation: | Core drilled in-floor sleeve (sold separately). |

Sorry, we currently don't have any Case Studies related to this product.

We are currently compiling a list of additional services that might apply to this product.