Rubber Speed Cushion Medium Duty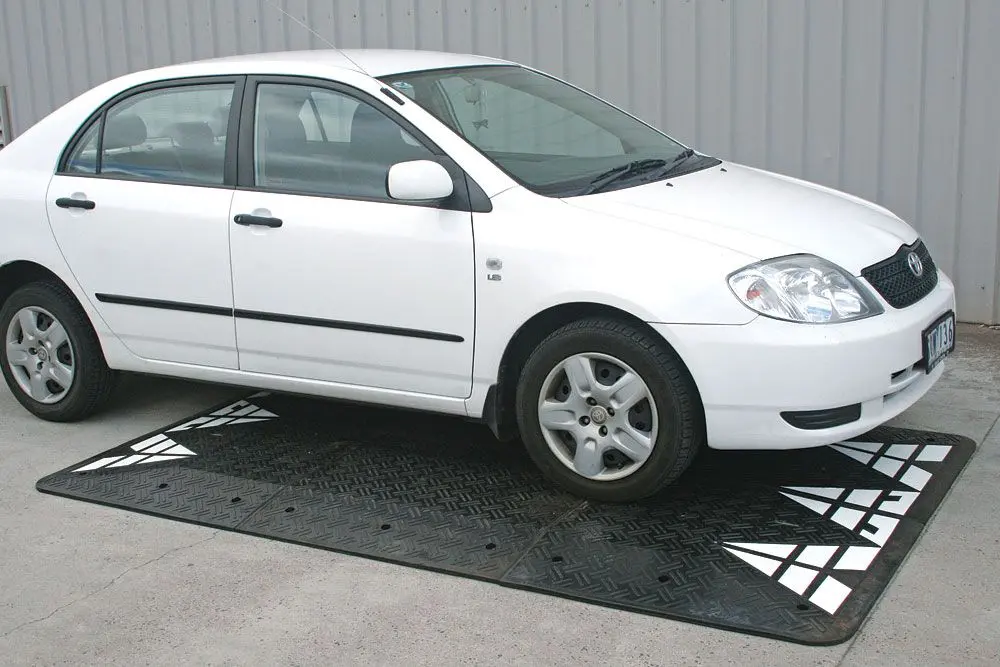 Modular rubber speed cushion system
Rubber Speed Cushions are made from recycled rubber. Rubber is lighter and easier to work with than asphalt and concrete, significantly reducing installation time. Rubber pieces can be pulled up and moved without being destroyed.
This is convenient for municipalities who want to institute temporary measures to test an area or permanently control traffic speed. Unlike concrete and asphalt which necessitate frequent and high cost replacement, rubber products are long lasting and cost-efficient. In addition to long term benefits, rubber products offer a quicker installation method.
| | |
| --- | --- |
| Description: | Modular rubber speed cushion system. |
| Material: | Recycled rubber. |
| Finish: | Black with embedded reflective panels. |
| Length: | 1000mm individual panels. 2000 or 3000mm assembled cushion. |
| Width: | 900mm individual panels. 1800mm assembled cushion. |
| Height: | 65mm. |
| Weight: | 55.1kgs middle module. 47.7kgs corner module. 200 or 300kgs assembled (approx.) |
| Fixings: | Masonry anchors (supplied). |

Sorry, we currently don't have any Case Studies related to this product.

We are currently compiling a list of additional services that might apply to this product.