Industrial Stair Nosing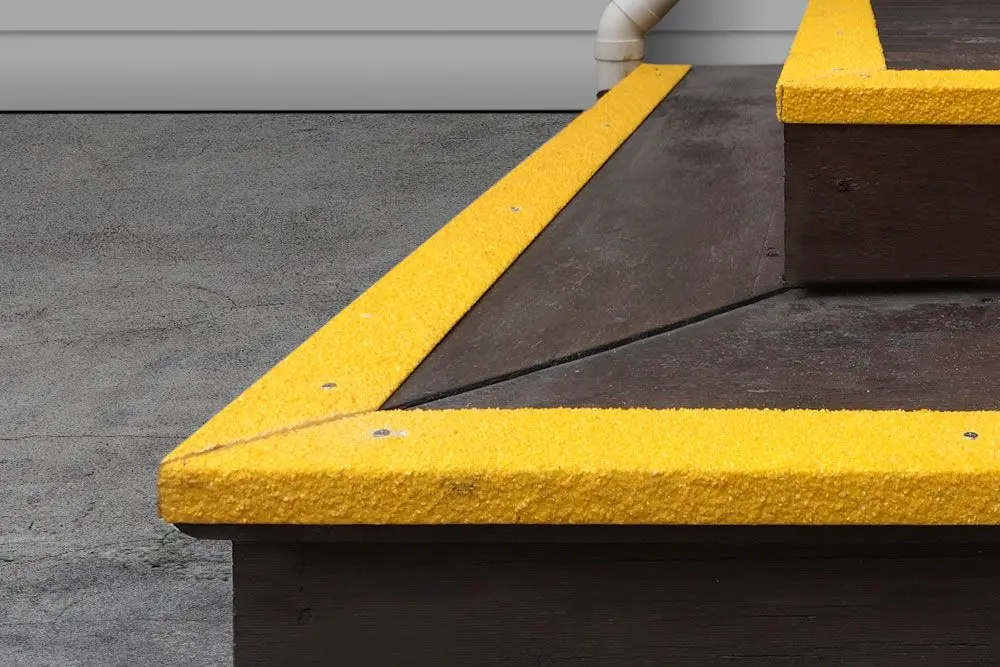 Fibreglass reinforced plastic stair nosing with tough grit surface to reduce slipping
FRP Anti Slip stair nosing is pre-finished, ready to install safety products designed to prevent slip accidents in the most harsh and extreme conditions.
Manufactured from a composite fibreglass they are easily fitted over existing steps to create the toughest and most durable safety solution available.
Tested to comply with Australian Standards AS 4586:2013 – read full report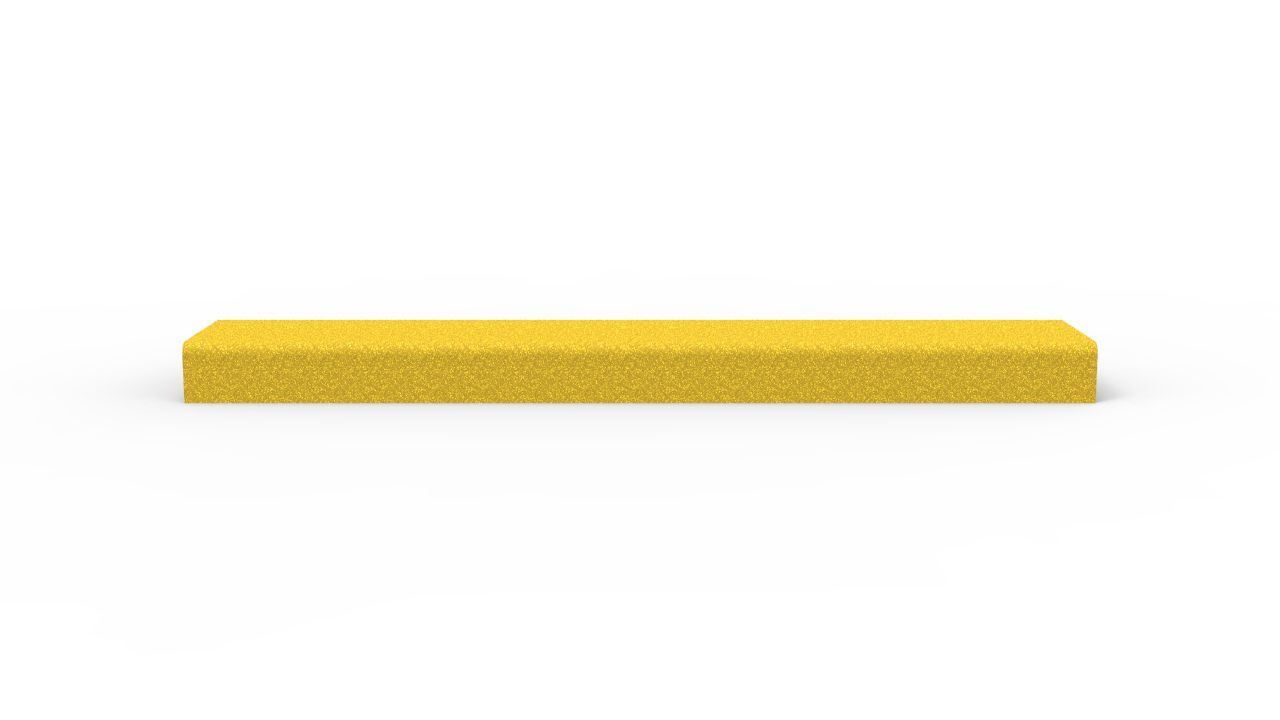 Why Fibreglass (FRP) is better
Produced in a one-step manufacturing process where a colour pigmented, fire retardant resin is interspersed with layers of immensely strong interwoven glass fibre. A diamond hard fused alumina anti-slip grain is forced under pressure into the base mix while it is still wet. A final resin layer laid over the top completes the entire composite mix before being oven cured until fully set.
Accessories

| | |
| --- | --- |
| Description: | Industrial grade anti slip stair nosing. |
| Material: | Fibreglass composite with integrated anti-slip grit. |
| Finish: | Safety yellow. |
| Installation: | Mechanically fixed or adhered. |

Sorry, we currently don't have any Case Studies related to this product.

We are currently compiling a list of additional services that might apply to this product.