Vehicle Inspection Mirror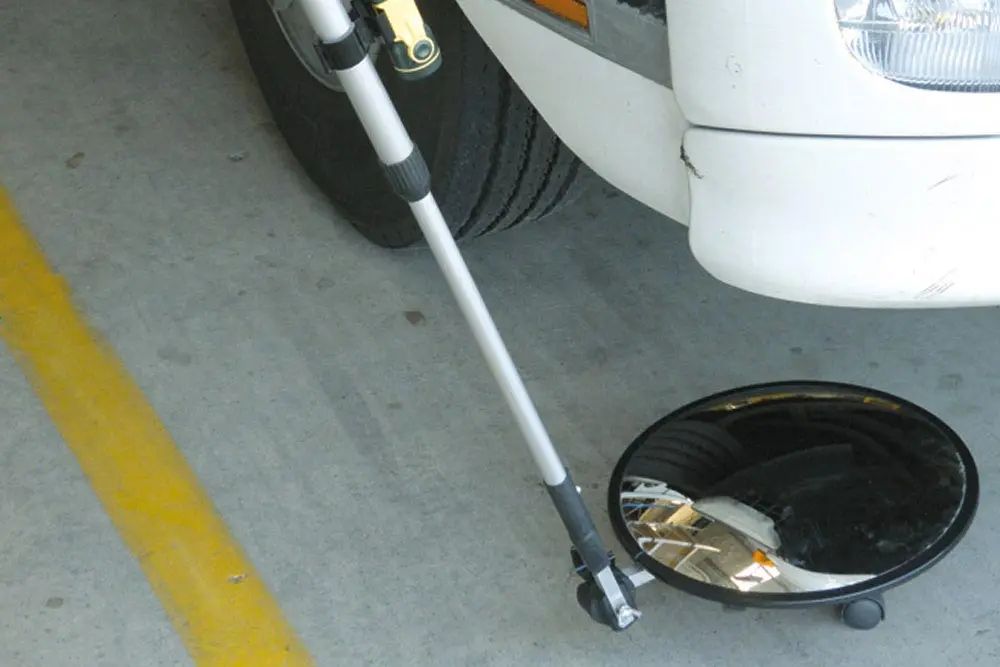 A lightweight inspection mirror for checking under vehicles during security operations
Ideal for inspection below and above vehicles entering security areas. This light weight inspection mirror comes complete with 300mm diameter unbreakable polycarbonate lens, extendable aluminium handle, built-in torch for reflected light and triple snap on castors for working below vehicles. When not in use the mirror folds and is stored in its own convenient carry bag.
Vehicle Inspection Mirror

| | |
| --- | --- |
| Description: | Vehicle inspection mirror. |
| Material: | Polycarbonate lens with aluminium handle. |
| Diameter: | 300mm. |
| Length: | 93cm extension. |

Sorry, we currently don't have any Case Studies related to this product.

We are currently compiling a list of additional services that might apply to this product.