Directional Tactile Bar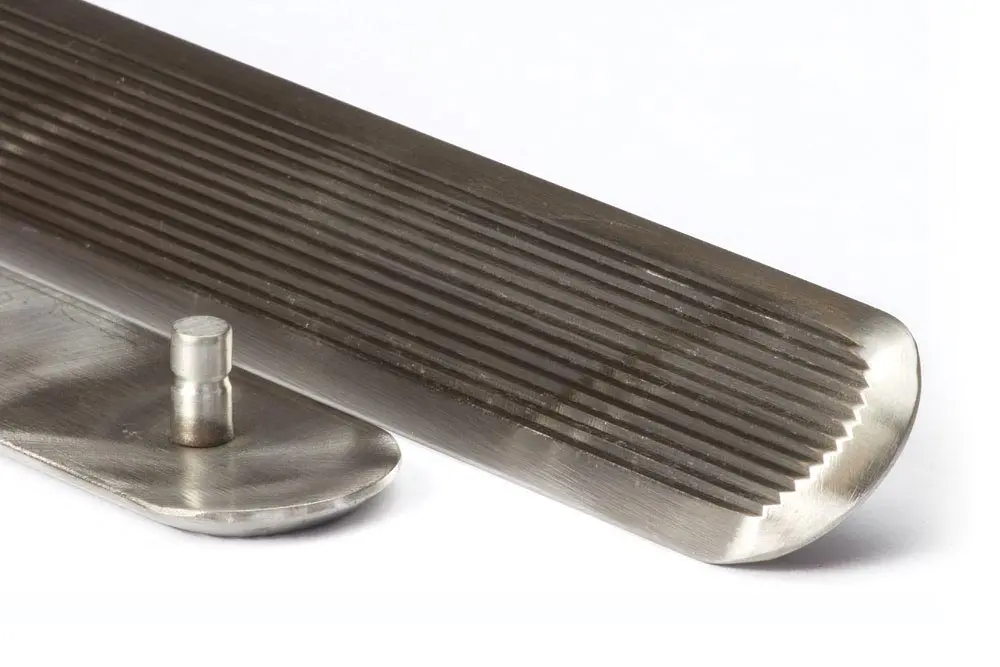 Raised flat-top tactile bars used to assist visually impaired individuals of the direction in which the path travels.
While used for directional assistance for pedestrian travel, they also provide guidance around obstacles like street furniture in high foot traffic areas.
Description:
Directional Tactile Bar.
Material:

BTD101-SS – 316 Stainless.
BTD103-TPUB – Black TPU with anti-slip surface.
BTD103-TPUY – Yellow TPU with anti-slip surface.

Pattern:
Linear.
Stem:

BTD101-SS – 7 x 13mm.
BTD103-TPUB – 8.3 x 20mm.
BTD103-TPUY– 8.3 x 20mm.


Length:
290mm.
Installation:
Drill and adhere. Drilling template available for BTD101-SS only.

Sorry, we currently don't have any Case Studies related to this product.

We are currently compiling a list of additional services that might apply to this product.