Cable Cover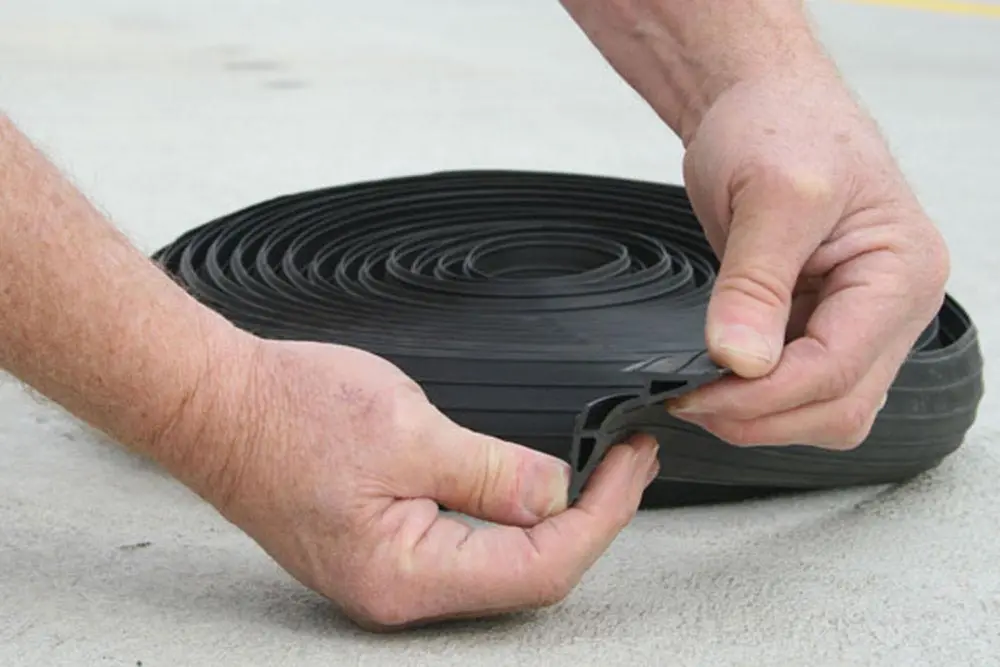 Light duty cable cover for use in offices and warehouses
A light duty cable protector for internal installations to protect cables from pedestrian and light trolley traffic. Sold in 9 metre rolls in three sizes it is easily cut to length with a sharp knife.
Cable Covers

Description:
Cable covers
Finish:
Black
Dimensions:
9 metres
Channel:
1 channel W64mm x D11mm.
2 channels W76mm x D16mm.
3 channels W76mm x D25mm.
Weight:
1 channel 4.8kgs.
2 channel 7.6kgs.
3 channel 11.4kgs

Sorry, we currently don't have any Case Studies related to this product.

We are currently compiling a list of additional services that might apply to this product.