Drop-Over Cable Cover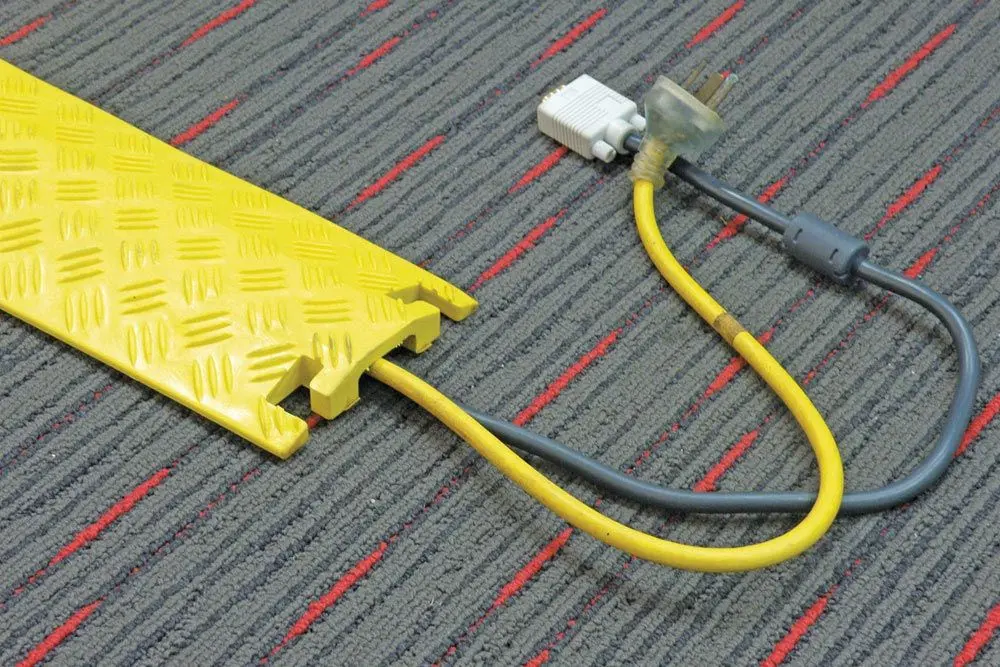 Cable protector suitable for pedestrian foot traffic
A tough one-piece moulded polyethylene cable protector designed to protect cables from damage and pedestrians from tripping hazards. Simply fitted by positioning the modules over existing cables or hoses. The interlocking modules are produced in a hi-vis safety yellow with a slip resistant surface.
Ideal for construction and renovation works, or in office environments. Recommended for short term or temporary pedestrian traffic.
Description:
Drop over cable protector.
Material:
Moulded polyethylene.
Finish:
Yellow.
Dimensions:
L1010mm x W135mm x H20mm.
Channel size:
1 channel W40mm x D12mm.
Weight:
1.3kgs.
Installation:
Interlocking drop over modules.
No tools required.

Sorry, we currently don't have any Case Studies related to this product.

We are currently compiling a list of additional services that might apply to this product.