Port-a-guard Light Expandable Barrier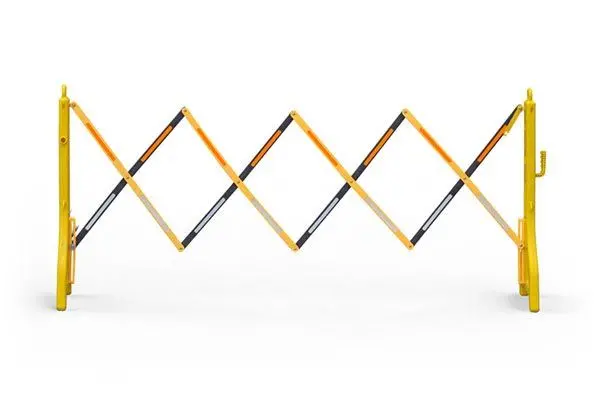 Plastic portable expandable barrier
The Light Expanding Barriers are made of Black and Yellow hi-tech plastics and comes with a built-in handle and locking strap to simplify handling and portability. This pedestrian barrier can be used as a temporary solution to control pedestrian traffic. The plastic slats and legs are corrosion resistant and durable while still maintaining its 3kg lightweight construction. However, if extra stability is required – for example, in windy conditions – the legs can be filled with water to add weight.
| | |
| --- | --- |
| Description: | Portable plastic expanding barrier |
| Material: | Injection moulded ABS plastic |
| Finish: | Yellow and Black ABS plastic |
| Height: | 970mm without castors (open) |
| Width: | 2.4 metres expanded. 250mm closed |
| Weight: | 3 kilograms (boxed) |

Sorry, we currently don't have any Case Studies related to this product.

We are currently compiling a list of additional services that might apply to this product.