Skinz One-Piece Bollard Sleeves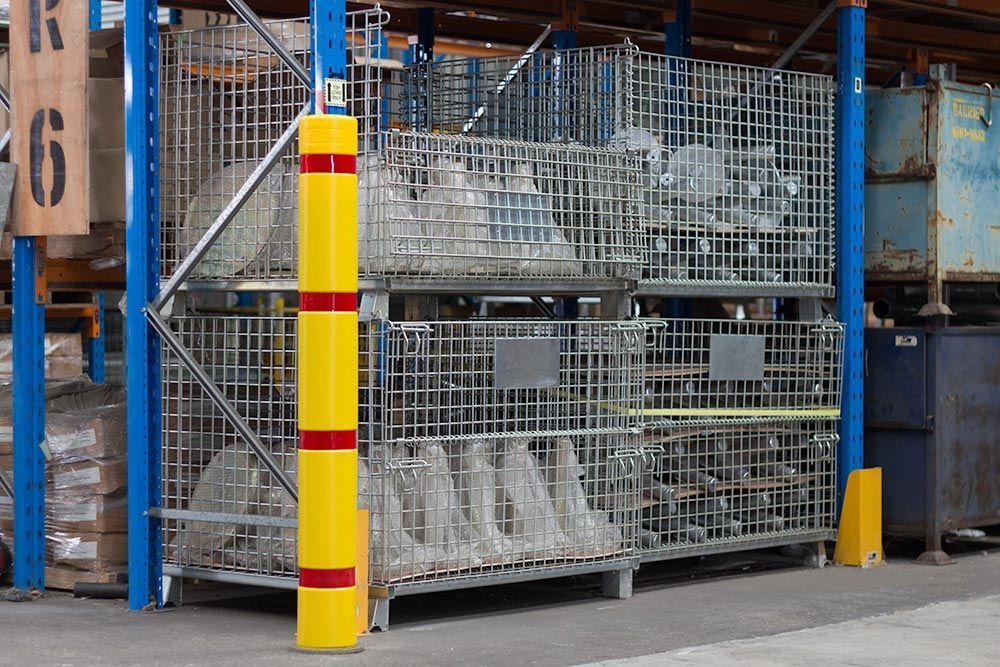 Say "no more" to ugly, scratched or rusting bollards!
Skinz Bollard Protection Sleeves offer a quick, simple and economical way to recondition rusted, faded or scratched bollards. Imagine never having to remove, replace or re-paint again!
Skinz Bollard Protection Sleeves are suitable for interior and exterior environments, making them ideal for shopping centres, car parks, schools, factories and warehouses. They are particularly useful in food processing facilities where chipped or flaking paint and powder coat surfaces are a health hazard. They can be easily washed down and are not affected by most chemicals or oils.
Skinz Bollard Protection Sleeves fit most common bollard sizes and brands. They can be cut down to custom lengths if required, and installation only takes seconds - with no tools required! They are available in Hi-Vis Yellow for general use or Blue for disabled parking applications. Skinz Bollard Protection Sleeves have three grooves moulded into the exterior that allow reflective tape to lay flush against the sleeve, significantly reducing the chances of the tape peeling.
For economical long-term protection or rejuvenation for your existing bollards, why not call our expert sales team now? And don't forget to ask about our pre-cut reflective tape kits!
Skinz One-Piece Bollard Sleeves

Accessories

Description:
Skinz One-Piece Bollard Sleeves
Material:
High-impact polyethylene
Colour:
Yellow
Length:
SKZ105 – 1200mm
SKZ145 – 1400mm
SKZ175 – 1600mm SKZ225 – 1600mm
Diameter:
105mm to 225mm

Sorry, we currently don't have any Case Studies related to this product.

We are currently compiling a list of additional services that might apply to this product.