Page 2 of 8
Pilot 25
The Pilot 25 has been designed with the versatility of the Pilot 10 metre retractable belt unit in mind, while expanding on its strengths.

Pilot 25
The Pilot 25 extends to a class leading 25 metres with a dependable manual rewind with left or right handed operation, and positive locking at any point along its 25 metres. Specifically designed for applications requiring a long reach belt such as loading docks and airport staging areas that are susceptible to the elements. When coupled with a range of accessories the Pilot 25 can be used in pairs to cover up to 50 metres with a choice of portable or fixed mounting options.
Pilot 25 - Simplicity. Practicality. Durability. Economy.
Made tough to last
The Pilot 25 body is moulded from tough nylon to take the bump and grind of daily life in the field.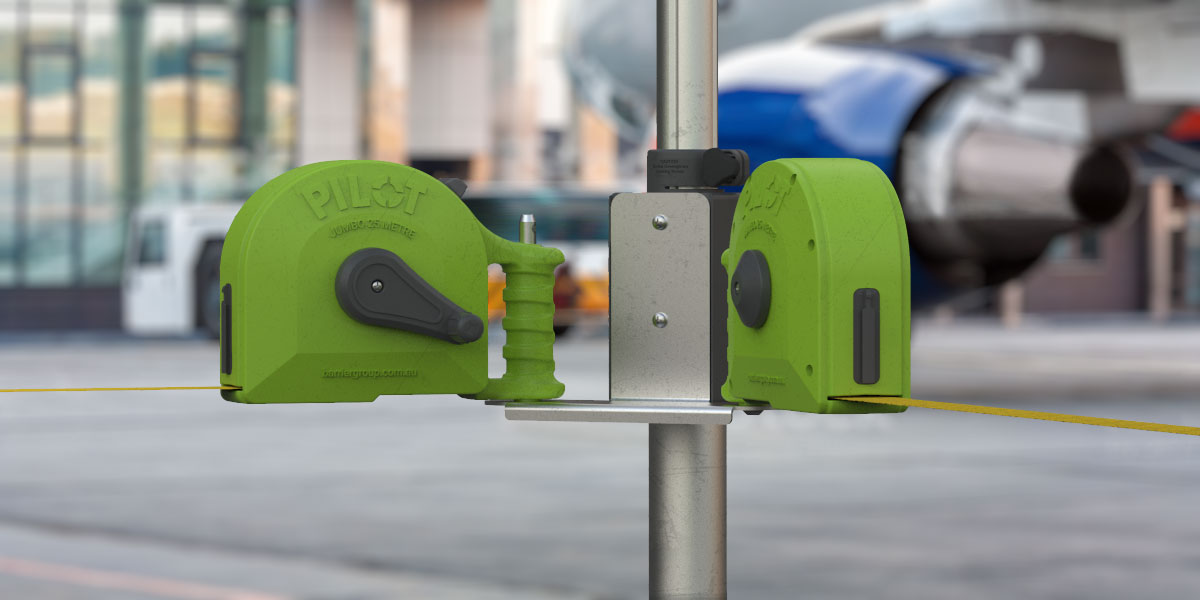 Reversible Crank
The Pilot 25 metre crank arm can be configured for either left or right hand operation.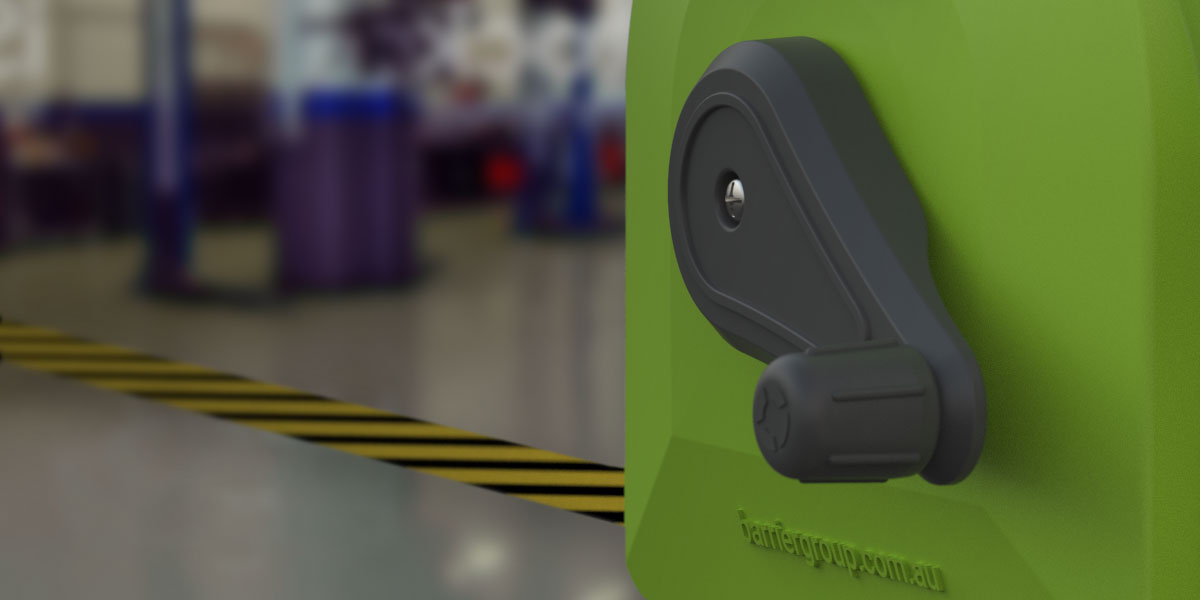 Manual Belt Lock
The simple lock on lock off belt lock can be operated at any point along the belts length.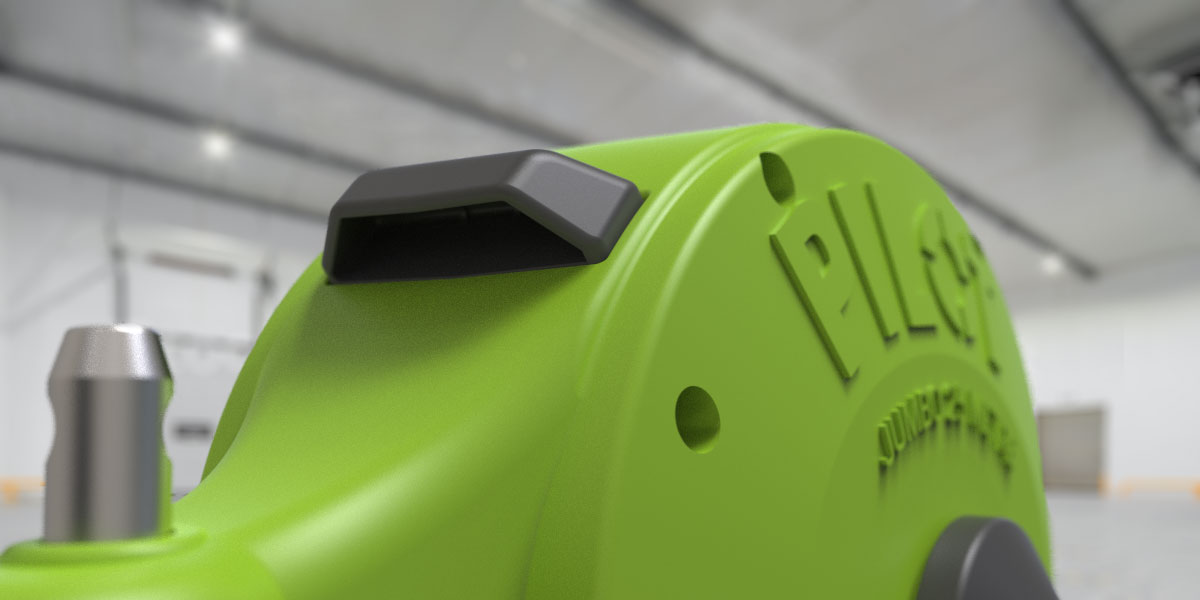 Pozi-Grip Handle
The large handle allows a positive one hand grip leaving the other hand free for operating the crank. The handle also allows the unit to be attached to the optional wall mount bracket.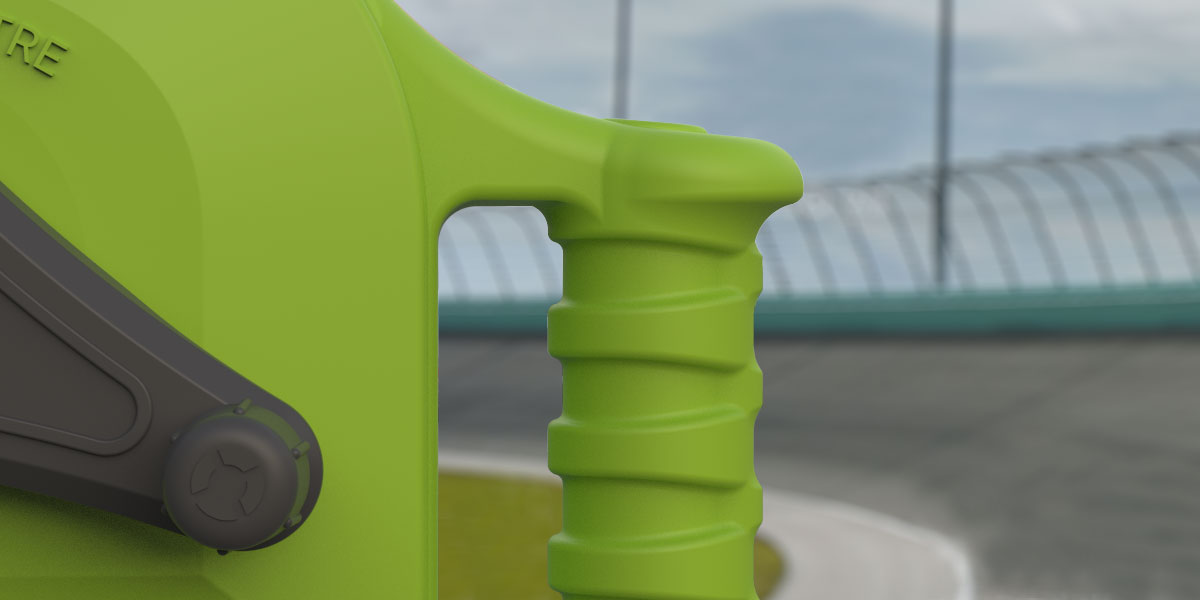 25 Metre Belt & Locking Clip
The 25 metre Pilot incorporates a maintenance free manual rewind feature. It is available in 12 standard belt colours.
Built-in Receiver
The belt receiver built into the Pilot 25 body allows multiple units to be connected together for greater coverage.
---
Pilot 25 Wall Mount Brackets
The Pilot 25 wall mount brackets are heavy duty galvanised steel construction with the capacity to accommodate either 1 or 2 Pilot belt units. Simply slide the Pilot 25 on to the securing pins with the option to padlock into place to deter unauthorised removal.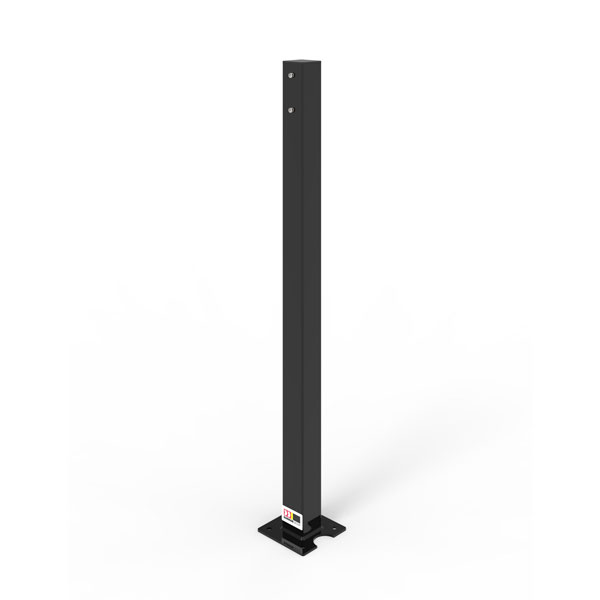 Pilot 25 Surface Mount Post
The Pilot 25 surface mount post is designed to be used with the Pilot 25 wall mount bracket where there is not an existing post or wall available. Each post can accommodate 2 mounting brackets meaning up to 4 Pilot 25 metre belt barriers can be mounted off the one post.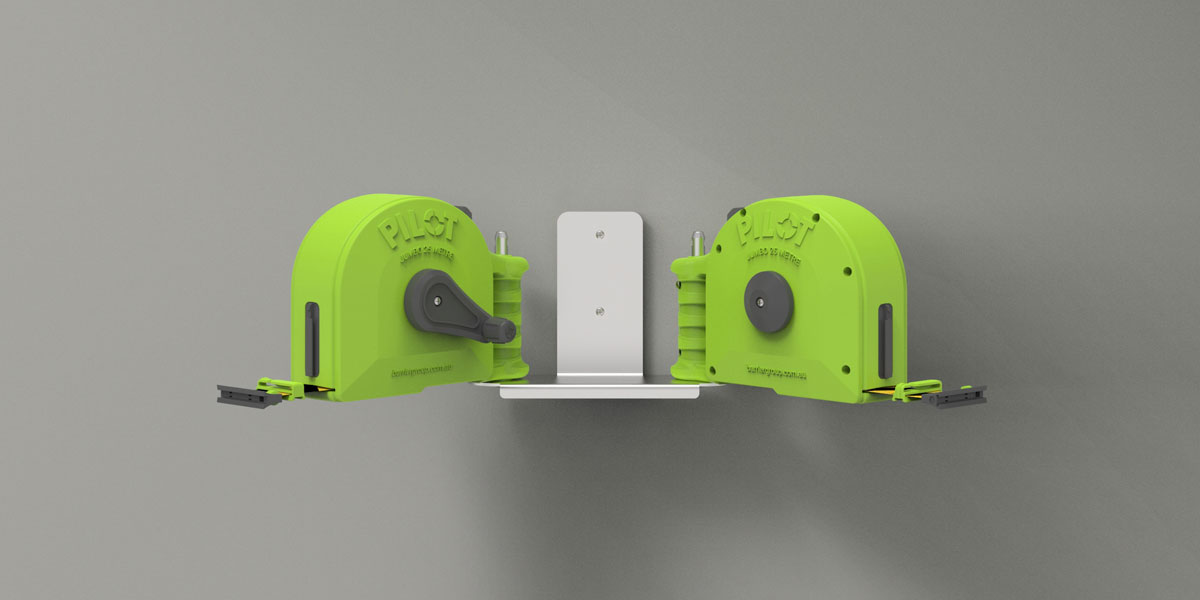 Pilot 40kg Telescopic Multi-Post

The 40kg Pilot Multi-Post is designed as a vehicle for up to four Pilot 25 metre belt barriers (optional mounting brackets required), it is also compatible with a wide range of other Pilot accessories. Each Multi- Post is complete with a telescopic post that can extend 700mm from 1300mm to 2000mm. Stability can be improved even further by the addition of up to 2 x 10kg cast iron base weights, bringing the total weight up to 60 kilograms, while the 200mm diameter rubber wheels provide effortless mobility.

What's included with your 40kg Multi-Post purchase:

40 kg base with 200mm rubber wheels
Telescopic post - 1300 to 2000mm
Mid-level accessory mounting adaptor
Telescopic post locking clamp
Aluminium double sided sign brackets (2)
Post top accessory mounting adaptor

Need more info in the Pilot Jumbo? Fill out the form below.
Next Page: Pilot 5