Page 1 of 8
The Pilot is a unique, purpose-designed belt barrier system that you can confidently deploy into any traffic, construction or facilities management situation to control hazards where pedestrian safety may be at risk. This versatile cone top belt barrier is accompanied by a full range of supporting accessories which makes it adaptable to any internal and external environment in a wide range of industries, from construction to airports and shipping, events, retail and so many more.
If you are looking for a portable solution to surround restricted areas quickly and efficiently, Pilot will be in command.
---
Retractable Belt System
The Pilot retracting belt system brings an entirely new level of functionality and versatility to the area of pedestrian management. Rather than being a single product with some accessories added along the way, Pilot has been designed from the outset as a complete integrated system. This system consists of the main Pilot body unit with a 10 metre braked-belt and our unique 'twist-lok' quick connect system. Twist-lok allows the Pilot body to be switched between a range of posts, cones, and wall and magna-mount holders.
---
Belt Options
Pilot is available in six standard belt colours and four printed belts.
Red & White

Red

No Entry

Black & Yellow

Yellow

Caution

Caution No Entry

Do Not Enter

Green & White

Blue & White

Blue

Black
Custom Belt Printing
Company logos, product branding or instructions. These are just some of the reasons you may wish to have your belts custom printed. Minimum quantities, lead times and additional costs will apply. Please call us to discuss your requirements and we can provide a quotation.
---
Made tough to last
The Pilot body is moulded from tough nylon to take the bump and grind of daily life in the field.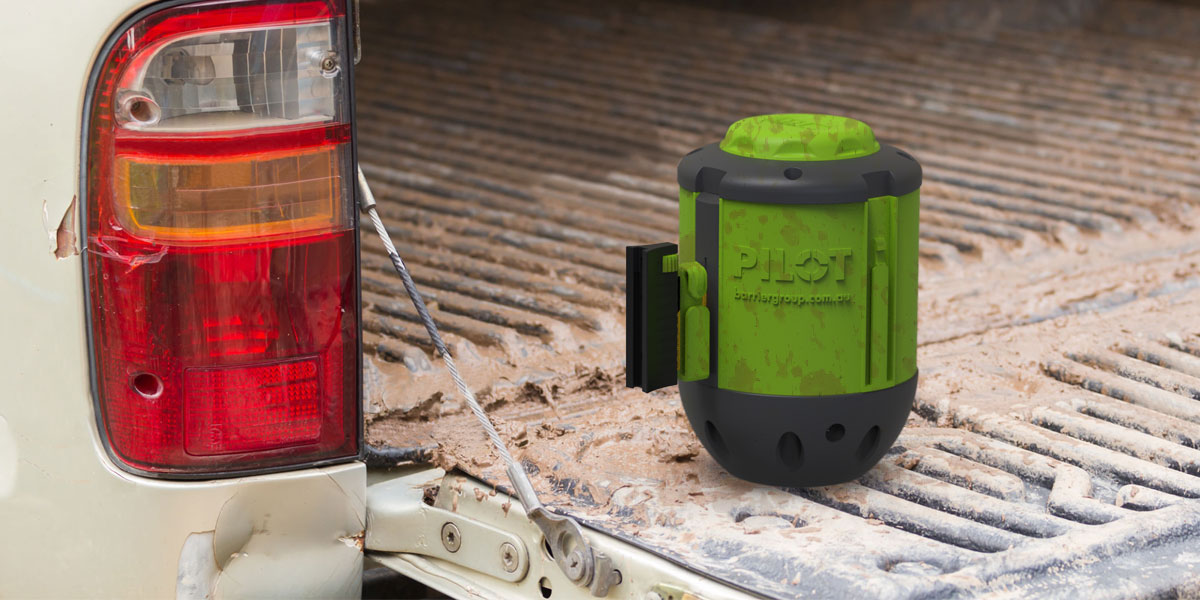 10 Metre Belt & Locking Clip
At 10 metres Pilot has the longest belt in its class. It is fitted with a brake and locking belt clip.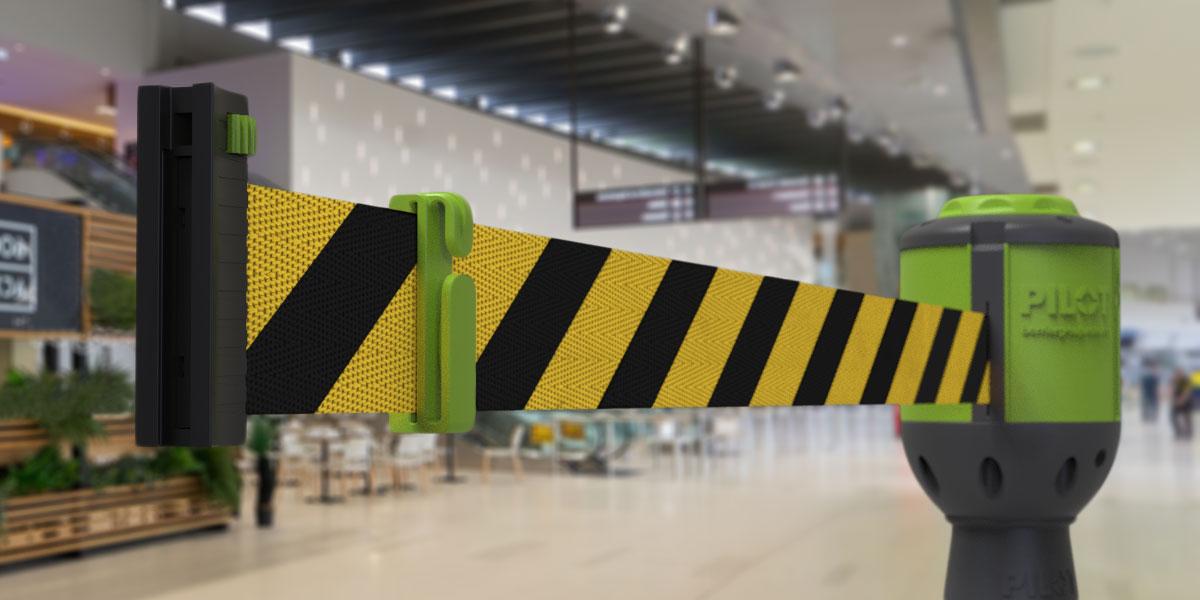 Twist-lok Connectivity
Provides simple connection of most Pilot accessories without the need for tools.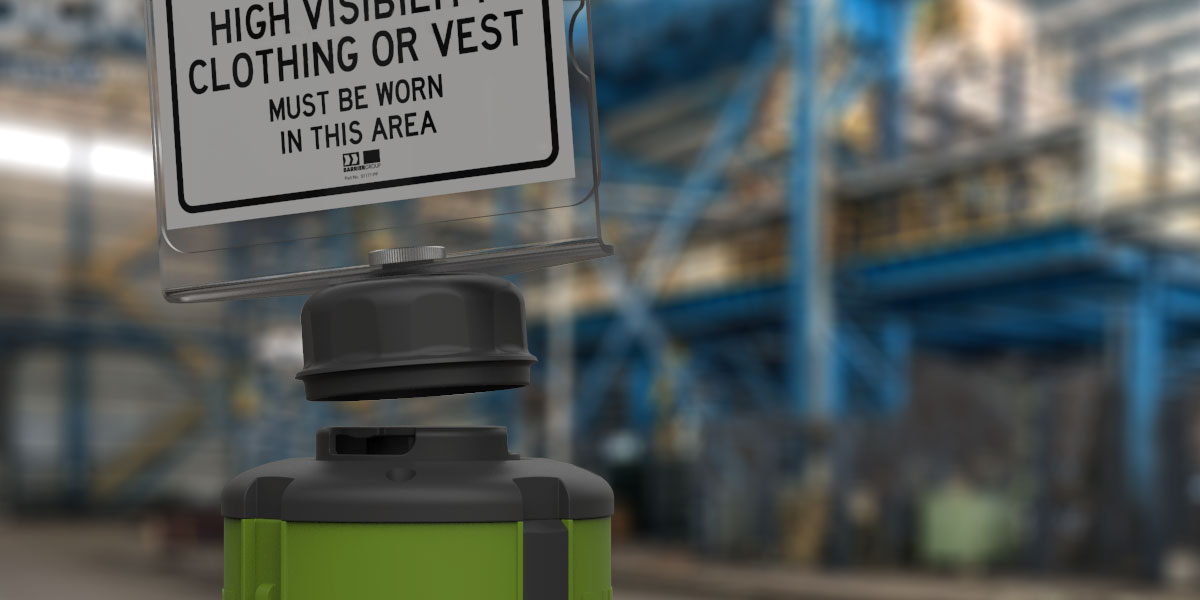 Detachable Cone Adaptor
Each Pilot belt unit is supplied with one cone mount adaptor that fits our 1 metre traffic cones. Additional adaptors are available upon request.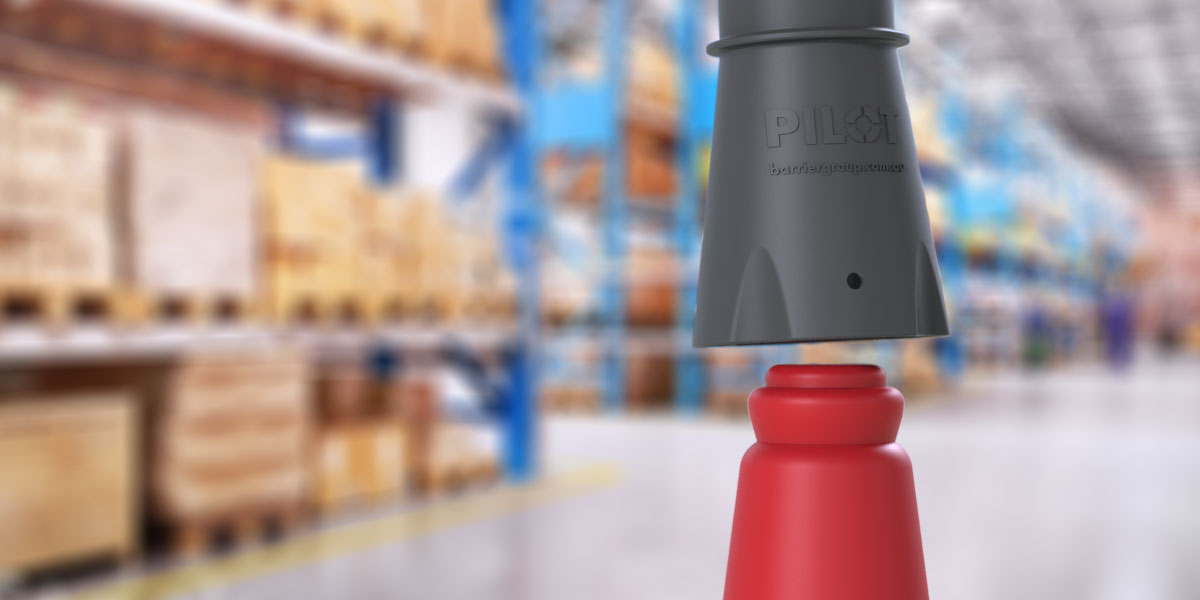 Anti-tamper Feature
The Pilot belt unit is fitted with a security screw which helps prevent any unauthorised removal of the unit.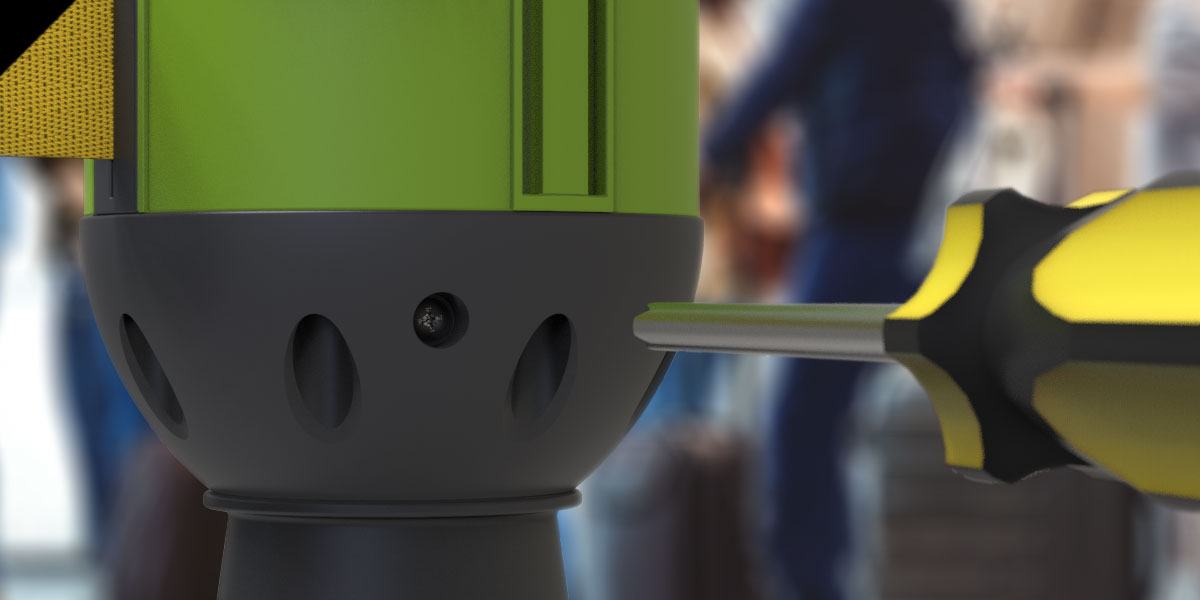 Stainless Steel Bearings
Crucial internals run on sealed stainless steel bearings and aluminium spindles, not plastic bushes.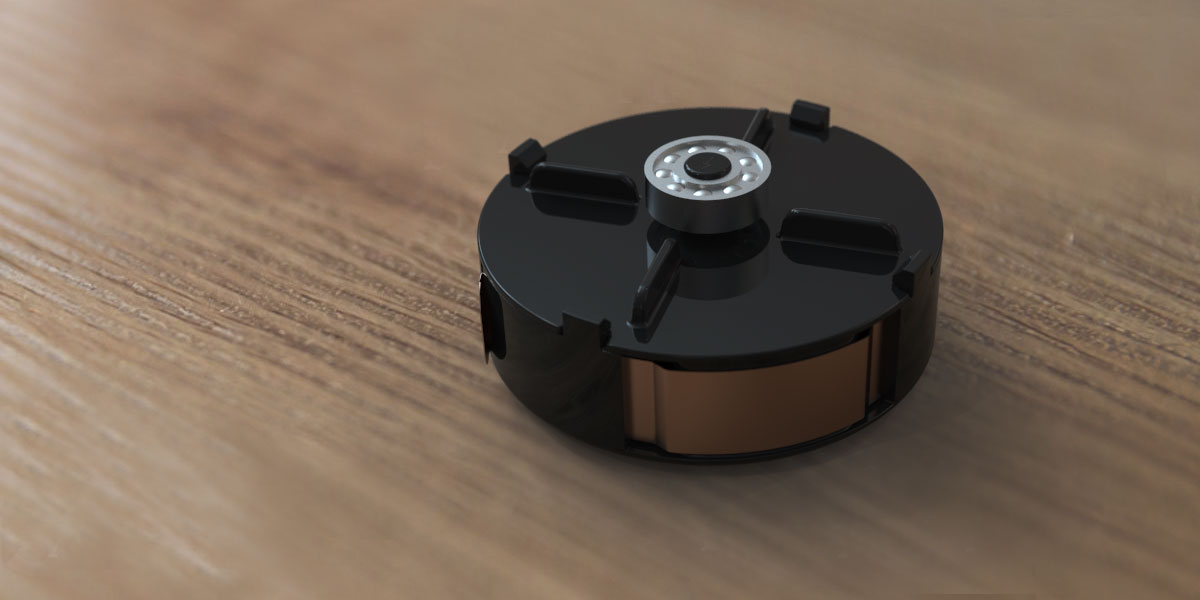 Pilot Clips & Receivers
Fixed Wall Receiver

The standard Pilot wall receiver is designed to be screw fixed to any surface for attaching the extended belt. One fixed wall receiver is supplied with each Pilot belt unit. Additional receivers may be purchased separately.

Magnetic Wall Receiver

The magnetic Pilot wall receiver is designed to be attached to any steel surface for attaching the extended belt. Magnetic wall receivers are sold separately. However, when purchasing Pilot Magna-Mount brackets, one magnetic wall receiver is included.

Pilot Belt Utility Clip

The Pilot belt utility clip allows the belt to be attached anywhere along its length where more than one fixed point is required, eg. where connecting to another Pilot unit or 4-way receiver. Alternatively it can be used to connect the belt to a post by wrapping back on itself. One utility clip is supplied with each Pilot belt unit. Additional utility clips are available in packs of 10.
Next Page: Pilot 25