Load-Safe Portable Truck Barrier​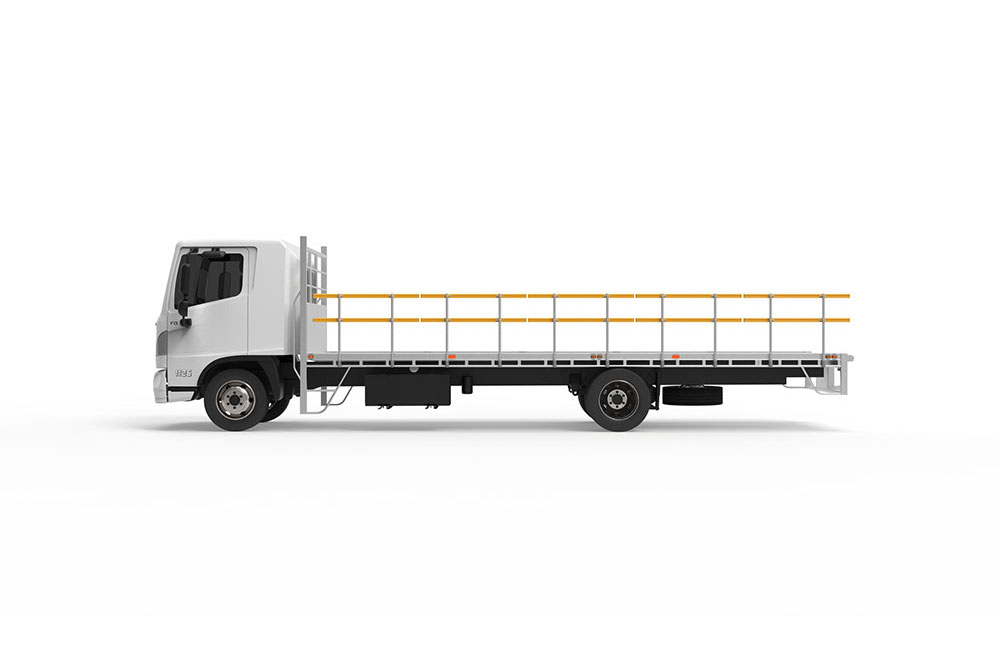 Ultimate truck safety barrier protection during loading and unloading operations
The Load-Safe Portable Truck Barrier is a versatile fall arrest system that can be rapidly deployed on any truck utilising conventional tie-down rails. This unique feature allows for easy installation and removal, minimizing downtime and maximizing productivity. With Load-Safe Portable Truck Barrier, you can effectively reduce the hazards associated with working at heights during loading and unloading operations.
Our updated cast aluminium panel brackets have been meticulously engineered to work seamlessly with a wide range of tray and curtain-sided trucks. Each panel requires two brackets, which can be effortlessly positioned onto the tie-down rails. These self-locking brackets are designed for quick and tool-free installation, making the process simple and hassle-free.
During the design phase Load-Safe Portable Truck Barrier was tested and validated with carefully designed and engineered load testing equipment. This allowed the rigorous testing of applied force loads required to comply with Australian Standard AS 1657:2018. To further ensure quality and adherence to safety standards, mass produced items were then tested by a certified engineer.
Once the panels are securely placed into the brackets, the entire system becomes locked in place. The brackets cannot be removed without first removing the panels, providing an added layer of safety and security. Both the panel and bracket can be positioned anywhere along the length and width of the truck's tray, allowing for maximum flexibility.
It is important to note that Load-Safe Portable Truck Barrier is specifically designed as a fall arrest system and should not be used as a tool for securing cargo. This safety measure guarantees that the system is only installed on stationary vehicles during loading or unloading operations and must be removed before leaving the location.
Load-Safe Portable Truck Barrier also features an aluminium rail that can be easily adjusted to suit different truck models. This compatibility factor enhances the versatility of the system, allowing it to accommodate a wide range of vehicles effectively. The aluminium brackets have been designed to work seamlessly with a wide variety of tray and curtain-sided truck models.
A notable feature of Load-Safe Portable Truck Barrier is its flat pack design which significantly reduces freight costs and ensures minimal assembly requirements. With all necessary fixings provided and pre-drilled holes, installation is quick and easy!
Not sure if Load-Safe will fit your truck?
The template helps you to easily measure the spacing of your truck bed and rails.
Load-Safe Portable Truck Barrier

| | |
| --- | --- |
| Description: | Load-Safe Portable Truck Barrier​ |
| Material: | Steel and Aluminium |
| Finish: | Galvanised/ Powder coated |
| Height: | 1283mm |
| Length: | 2000mm |
| Width: | 92mm |
| Weight: | 14.7kg |

Sorry, we currently don't have any Case Studies related to this product.

We are currently compiling a list of additional services that might apply to this product.