Threshold Ramp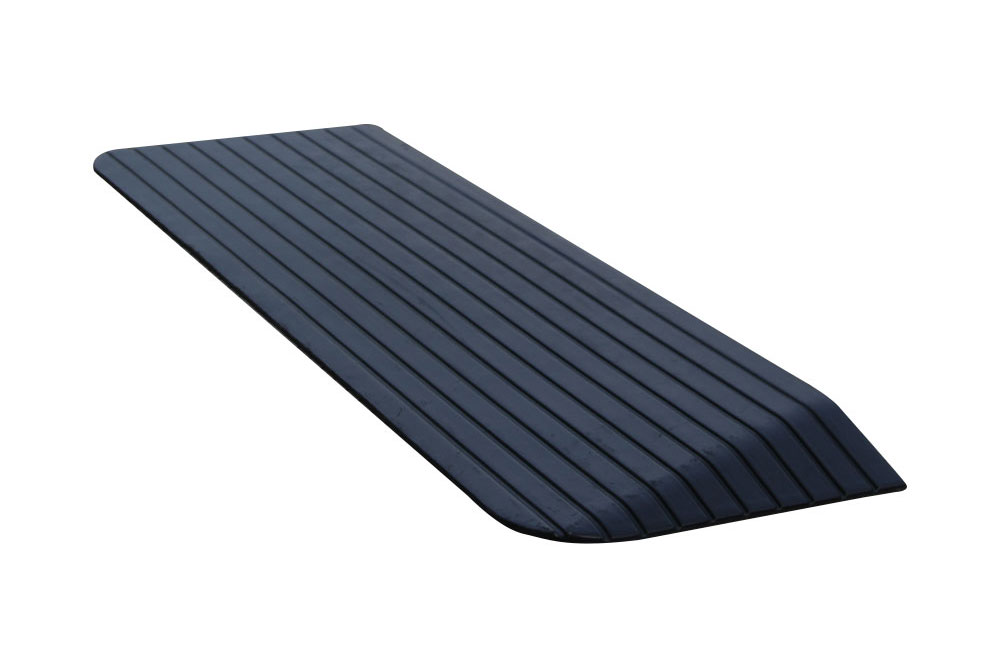 Doorway thresholds can be challenging obstacles at times, especially for the elderly or those using mobility aid devices. Barrier Group's Threshold Ramps help to make navigation over a doorway threshold a lot smoother, and dramatically reduce the risk of tripping or wheels being unable to safely traverse.
Threshold Ramps are a one-piece heavy-duty rubber ramp with tapered sides and an anti-slip surface. They are designed to provide easy access for wheelchairs, scooters, walking frames, mobility aids, trolleys, and pedestrian traffic at door entrances. Threshold ramps are suitable for use both indoors and outdoors.
TR25 Threshold Ramp is designed to comply with Australia Standard AS 1428.1:2021 being within a maximum rise of 35mm, a distance less then 280mm, and providing a maximum slope of 1:8.
TR38 Threshold Ramp is a user-determined solution for a doorway rise of over 35mm. A 'deemed to satisfy' compliance certificate may be sought from an accredited access consultant if required.
| | |
| --- | --- |
| Description: | Threshold Ramps |
| Material: | Recycled black rubber |
| Height: | 25mm & 38mm |
| Depth: | 210mm & 320mm |
| Width: | 1100mm |
| Weight: | 4.5kg & 7.5kg |

Sorry, we currently don't have any Case Studies related to this product.

We are currently compiling a list of additional services that might apply to this product.