Retractable Bollards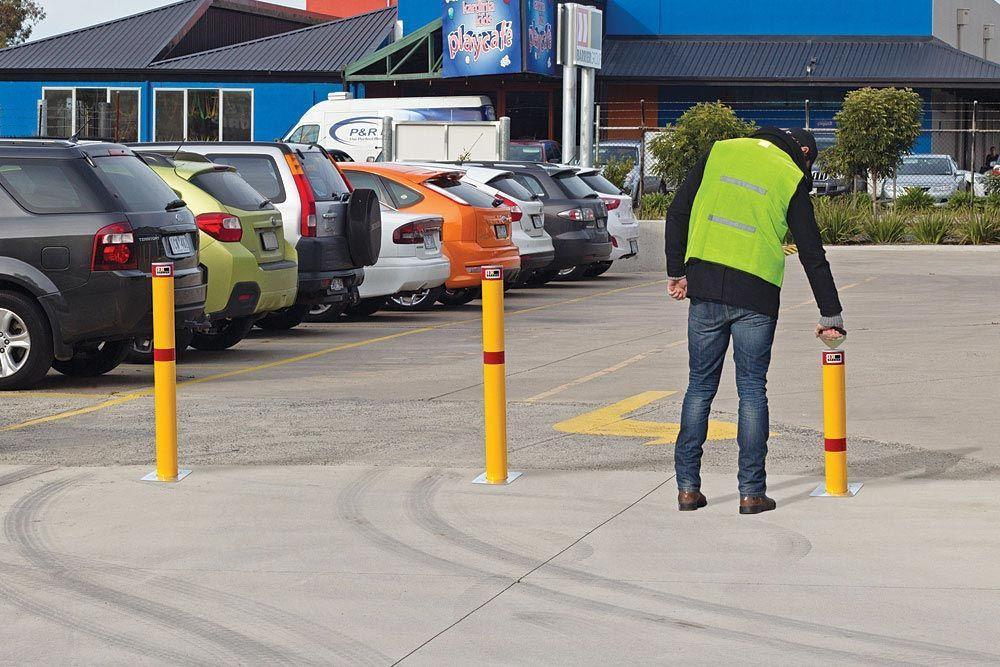 Medium security parking and access control bollard
Retractable bollards are designed for medium security applications such as traffic and parking control. They offer a simple, trouble free operation proven over many years of installation.
The retractable bollard is now available with a choice of two different materials. The BR900 has a 5mm thick mild steel bollard that is galvanised before being powder coated in hi-vis safety yellow with two reflective bands. The BR900-SS has a 3.05mm thick 316 marine grade stainless steel bollard. As this model is designed for more architectural applications it does not include reflective bands.
p Sorry, your browser does not support the <video> element.

Unlocking Procedure

Step 1

Insert key so that handle is facing out on 'short' side of the cap

Step 2

With the key inserted, rotate in clockwise direction. The bollard should now be unlocked

Step 3

Lower bollard until fully retracted.
Note: A retractable bollard should not be used where high security locking is required, such as car yards etc. For these applications insurance companies insist on our Cam-lok Removable Bollards.
| | |
| --- | --- |
| Description: | Retractable bollard for vehicle access and parking control |
| Material: | Bollards 90mm diameter with 5mm mild steel or 3.05mm 316 stainless steel wall. In ground casing 140mm with 5mm wall mild steel. |
| Finish: | Hot dip galvanised with powder coated finish or marine grade 316 stainless steel. In-ground casings for all models are hot dip galvanised. |
| Height: | 900mm above ground. 1150mm below ground. |
| Weight: | BR900 – 41.5kgs, Operating 12.5kgs. BR900-SS – 38kgs, Operating 8.8kgs. |
| Locking: | Unique internal locking mechanism with 'T' handle key. |
| Installation: | Excavation and concrete footing. |

Sorry, we currently don't have any Case Studies related to this product.

We are currently compiling a list of additional services that might apply to this product.