Truck Wheel Stop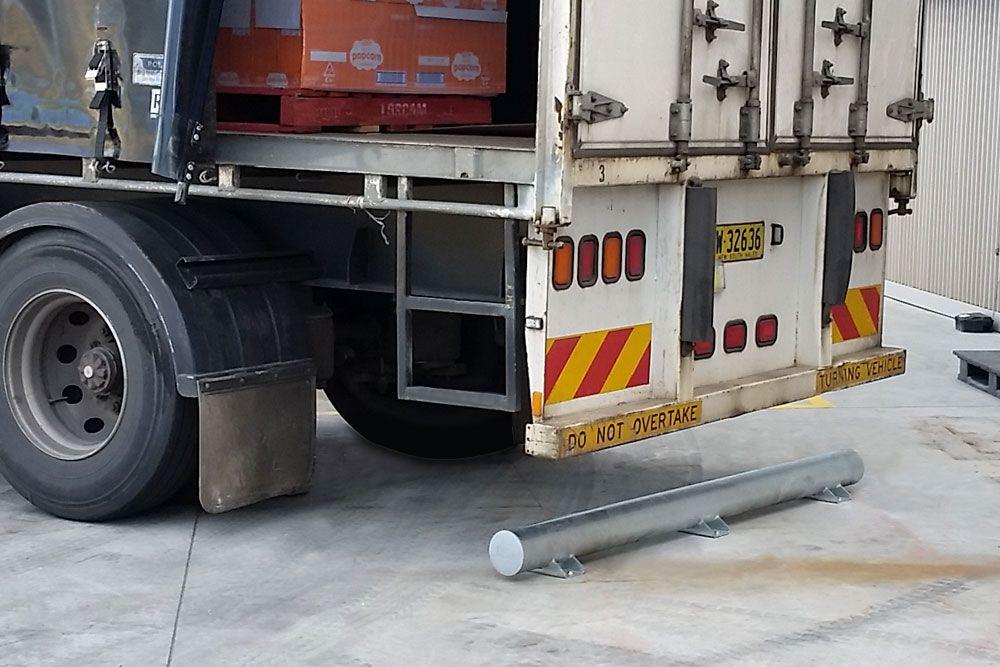 Heavy duty wheel stops for use with trucks and mobile machinery
Truck wheel stops designed to withstand the weight of heavy vehicles and machinery when driving into parking bays. Manufactured from heavy wall steel tube and hot dipped galvanised, it is installed into concrete surfaces.

Note: This product is designed to be industry specific and as such may not comply with the relevant standards for wheel stop design when used in car parks.
| | |
| --- | --- |
| Material: | Mild steel tube with 5mm wall. |
| Finish: | Hot dip galvanised. |
| Diameter: | 90mm or 140mm. |
| Height: | 100mm or 165mm. |
| Length: | 1800mm or 2400mm. |
| Weight: | 23kgs or 40kgs. |
| Fixings: | 6 x M10 bolts (supplied). |

Sorry, we currently don't have any Case Studies related to this product.

We are currently compiling a list of additional services that might apply to this product.