Page 5 of 8
Pilot Hand Sanitiser
Barrier Group's range of ready-made hygiene kits will help you promote good hygiene practices.
Hand Sanitiser Stations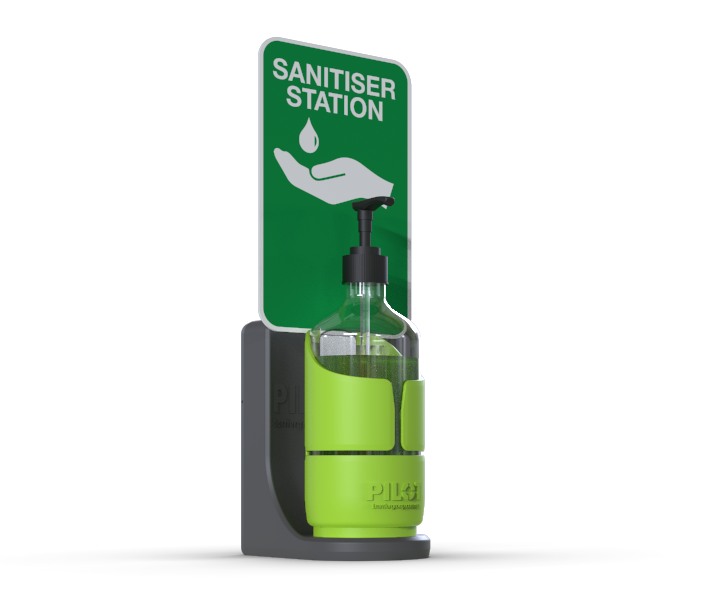 More than ever before employees and customers are encouraging businesses to promote safe hygiene practices, and our range of kits make it easy to deploy sanitiser stations through your workplace, office or retail environment. With everything you need to help prevent the spread of germs, our kits make it easy to address these workplace and public concerns. Sanitiser/soap not included.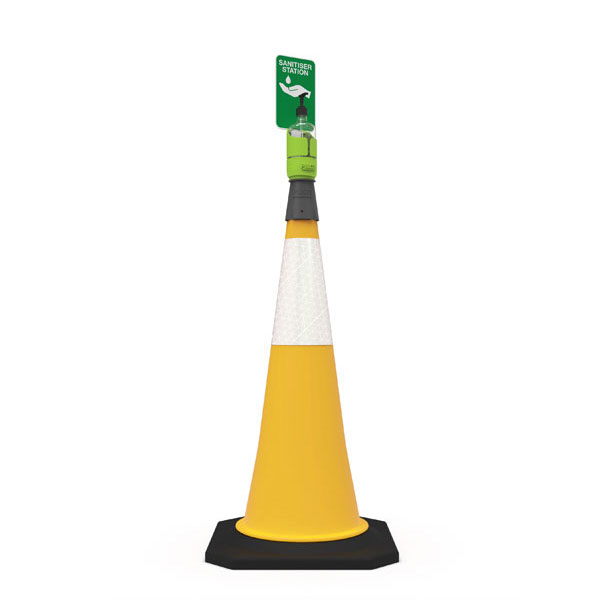 Cone Kit
The Cone Kit promotes hygiene wherever you need, with included cone, pump bottle and 'sanitister station' sign.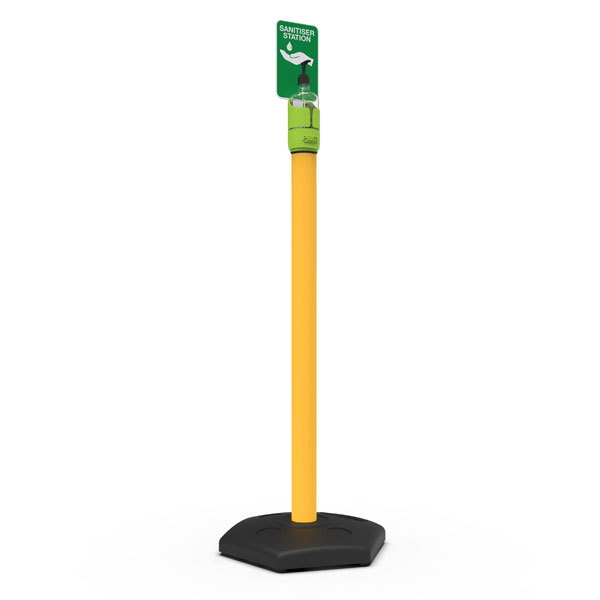 Post Kit
The Post Kit is an easy and quick way to promote good hygiene practices in workplace and public settings. Includes post, base, pump bottle and 'sanitiser station' sign.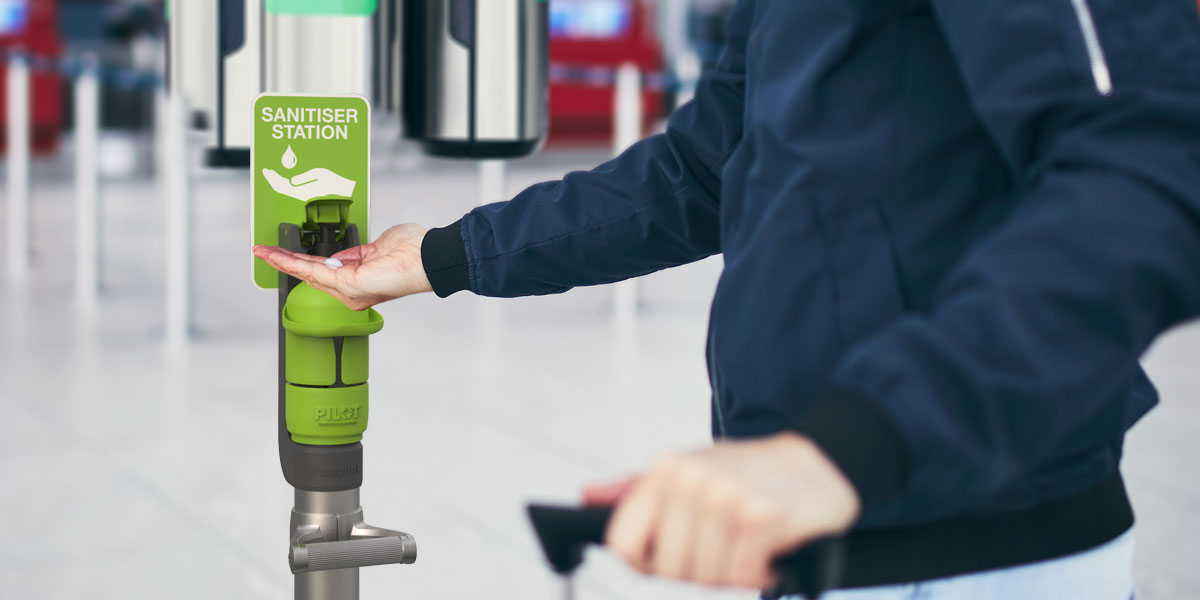 Pilot Touchless Sanitiser Stations

Available in Adult & Child variations
Touchless FOOT operation
Alternative HAND operation
Manually operated, no power source required
No power source = no ignition source
Built-in drip tray and cradle included
Removable sanitiser station sign included
500ml re-fillable pump bottle included
Aluminium carry handle included
63mm stainless steel post with Twist-lok adaptor and 9kg base included
Compatible with sanitiser liquids & gels, liquid soaps and sunscreens ect.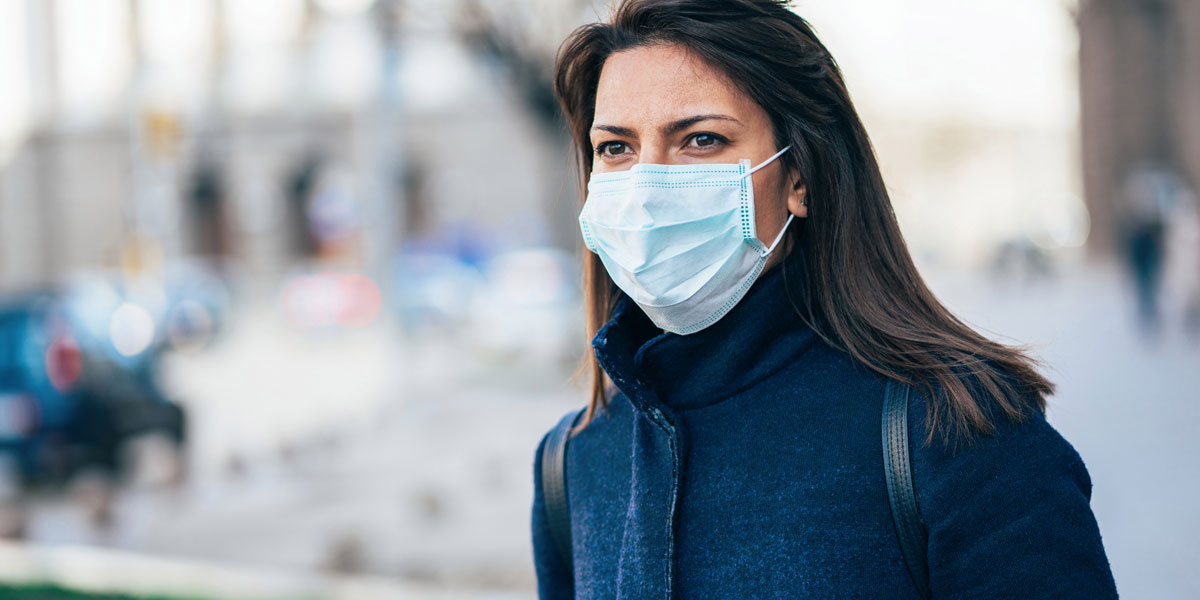 Hand Sanitiser hero
Alcohol-based hand sanitisers of 60 – 80 percent alcohol are proven to be effective against many types of bacteria and viruses including HIV, influenza A virus and severe acute respiratory syndrome coronavirus (SARS-CoV) which is of a similar strand of virus to Covid-19 (SARS-CoV-2).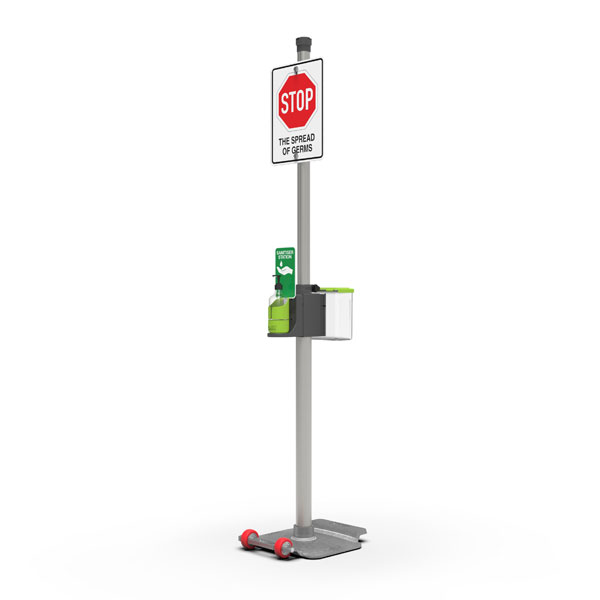 Mobile Kit
The Mobile Kit is an all-in-one solution with built-in pump bottle station, plastic container, and integrated sanitation signs, all mounted on a sturdy moveable base.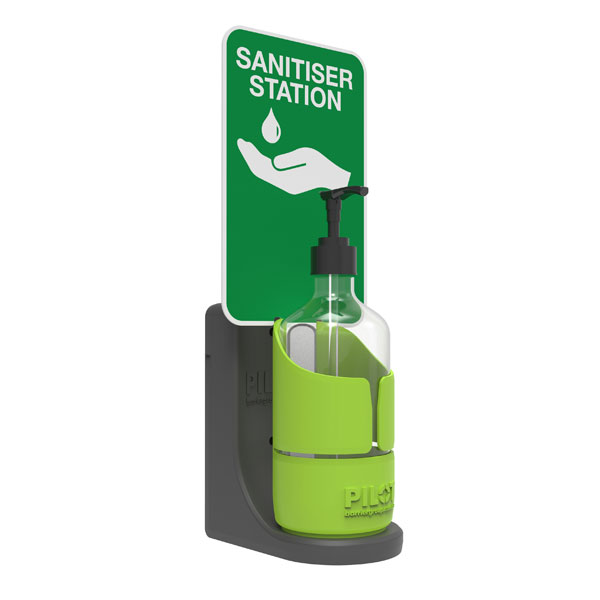 Wall Mount Kit
This Wall Mount Kit attaches to any wall and makes it easy to promote hand hygiene in a workplace or public space.
---
Safety Signs & Stickers

Barrier Group offers a full range of safety and hygiene-related signs and stickers to help you communicate social distancing and hygiene obligations to your employees and customers. Make your workspace or public area's Corona Virus response clear and visible.

Contact us to discuss any custom requirements you have.
Next Page: Accessories