Ball Fence Roller Gate for Tight Spots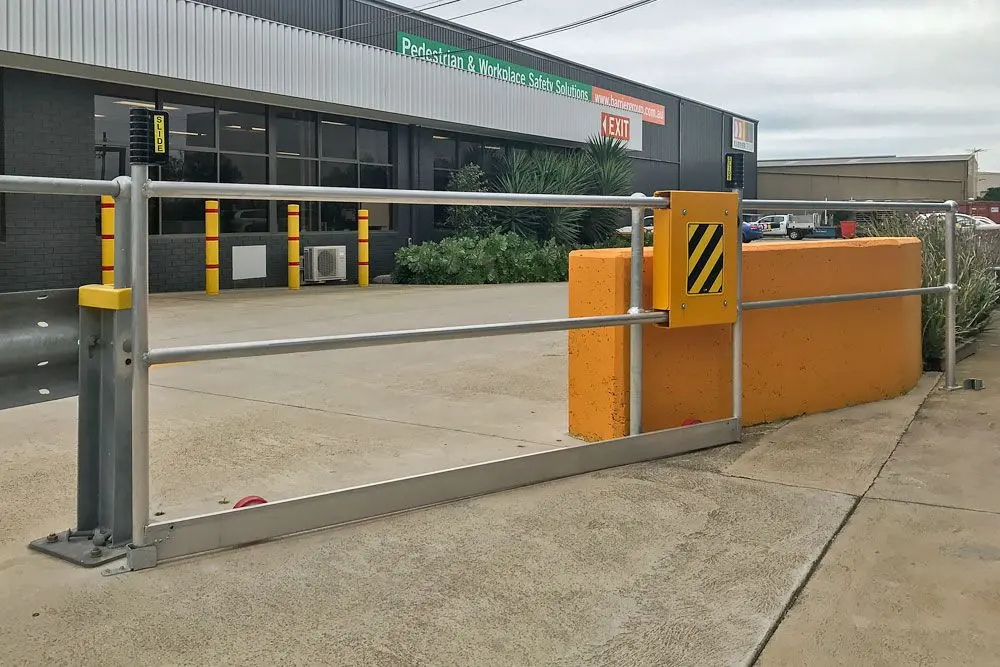 Need a gate that is compatible with ball fence pedestrian separation systems but doesn't encroach on the surrounding area as standard swing style gates do?

Barrier Group has designed a brand-new addition to their already popular and functional ball fence range: Ball Fence Roller Gate. As the name suggests, Ball Fence Roller Gate is a rolling gate which operates on a set of smooth, fixed nylon rollers and incorporates a handrail, knee rail and toe-board to comply with AS1657:2018. Instead of opening outward or inwards, it slides along parallel to the fence taking up minimum room. It's also trackless, so there's no tripping hazard and installation is quick and easy. Win and win!
Ball Fence Roller Gate is manually operated and includes a magnetic hold-closed feature. It is available in two lengths to suit openings up to 1500mm and 2500mm and with either heavy wall aluminium rails and powder-coated housing, or completely powder-coated in safety yellow. A hazard panel is included to help highlight the gateway.
Compatible with most Ball-fence style fence systems, Ball Fence Roller Gate can be retrofitted at any time and is ideal where there is no room for a swing gate.
---