Ball-Fence Roller Gates
A rolling gate operating on a set of fixed nylon rollers incorporating a hand rail, knee rail and toe-board to comply with AS1657:2013. Manually operated with magnetic hold closed and available in two lengths. Model BFRG1500-PA for openings up to 1500mm and Model BFRG2500-PA for openings up to 2500mm. Compatible with most Ball-fence style hand rail Systems, it can be retro-fitted at any time. Ideal where there is no room for a swing gate.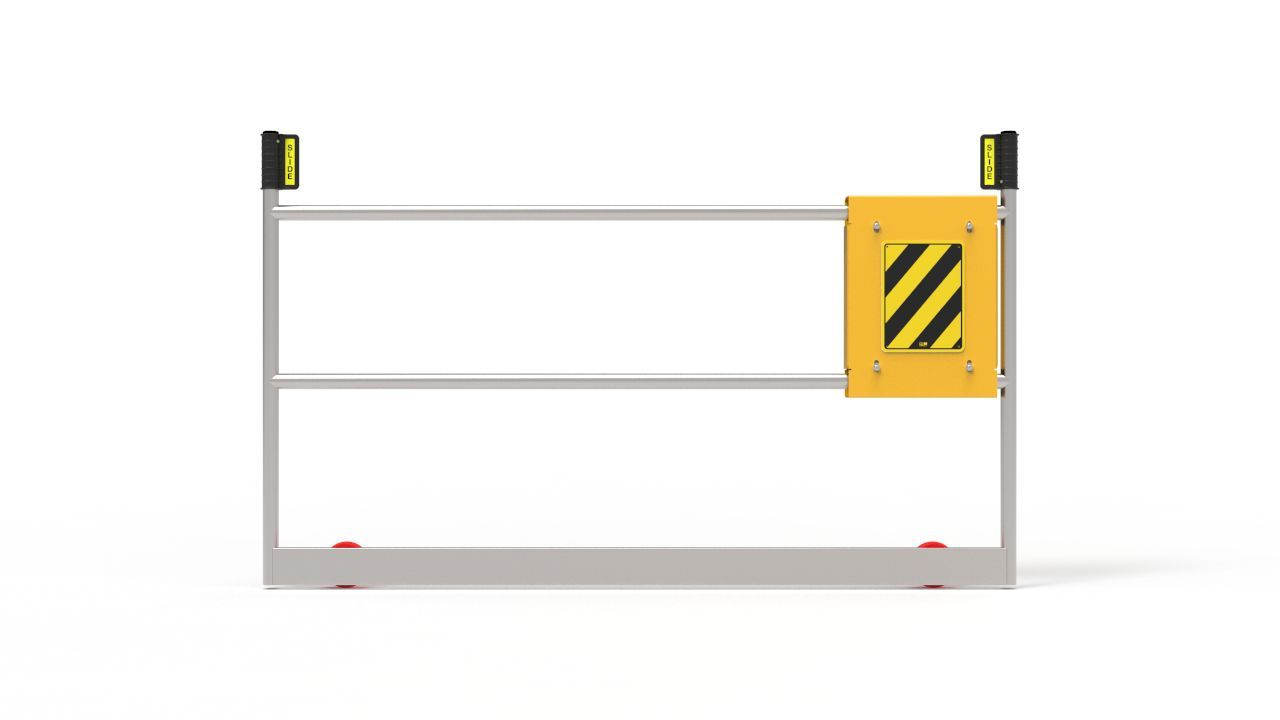 | | |
| --- | --- |
| Description: | Manually operated roller gate |
| Operation: | Rolls left to right or right to left |
| Construction: | Nylon rollers in HDG steel housing |
| Gate Travel: | Linear requiring no swing arc |
| Gate Stop: | Supplied for open and closed |
| Gate Latch: | Magnetic hold closed |
| Max Opening: | 1500mm or 2500mm |
| Mounting Type: | Clamp to existing Ball-fence |
| Gate Frame: | 42.4mm diameter aluminium |
| Gate Height: | 1050mm |
| Finish: | Mill finish or powder coated |

Sorry, we currently don't have any Case Studies related to this product.

We are currently compiling a list of additional services that might apply to this product.