Driver Pedal-Error Causes Near Miss in Melbourne Restaurant Crash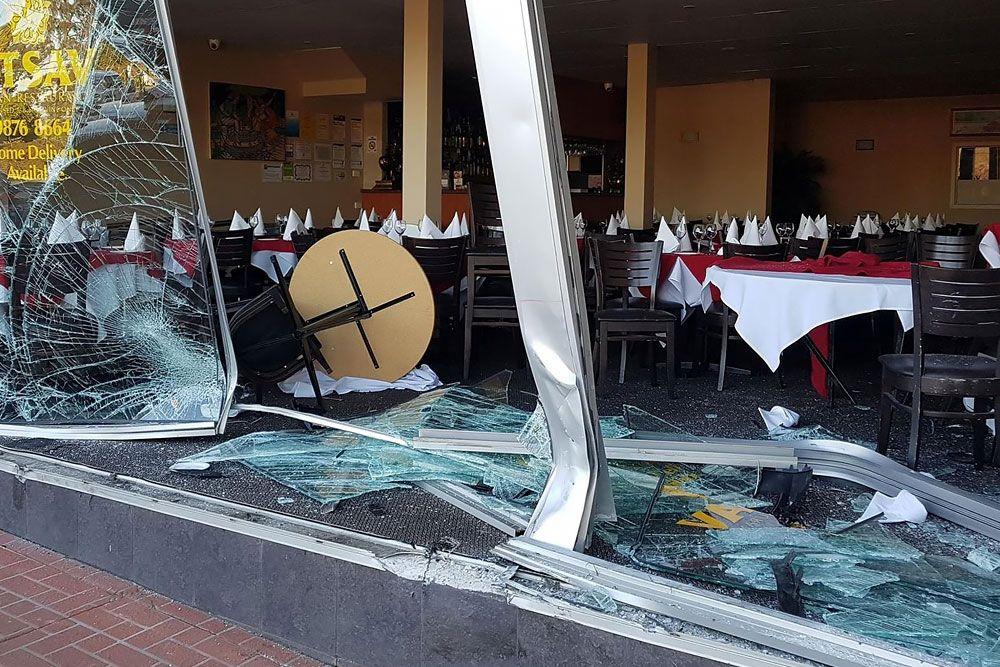 Accidental store front crashes are commonly caused by driver pedal-error whereby the accelerator is pressed instead of the brake.
This is the reason behind the most recent case reported at the Utsav Indian Restaurant on Heathmont shopping strip in the Eastern suburbs of Melbourne.
There could have been fatal consequences had it occurred during the busiest hours of operation, and fortunately, a bystander narrowly escaped a deadly impact with the vehicle as it ploughed through the restaurant.
Local traders have called for installation of security bollards to all storefront parking spaces to save businesses and pedestrians from future risks of dangerous vehicle impacts.
"All shopping strip centres need them these days, it would have saved the loss of trade for the restaurant and a potential loss of life."

Allsion Kett Food Coffee Friends café owner.
We've saved countless businesses with nose-in shop front parking against these types of driver-error accidents by implementing our two-step protective device approach:
Wheel stops are installed into the parking spots as the first line of defence.
Security bollards to the kerbsides as the second point of contact.
From our experience, we know this is the best way to defend the public and businesses against wayward vehicles. Click here to read more about what we've learnt so far.
Now is the time to implement storefront protective devices, call us on 1300 55 33 20 to discuss your safety concerns today.
Related Posts