Fold Down Parking Space Protector FD200-NP – The best of both worlds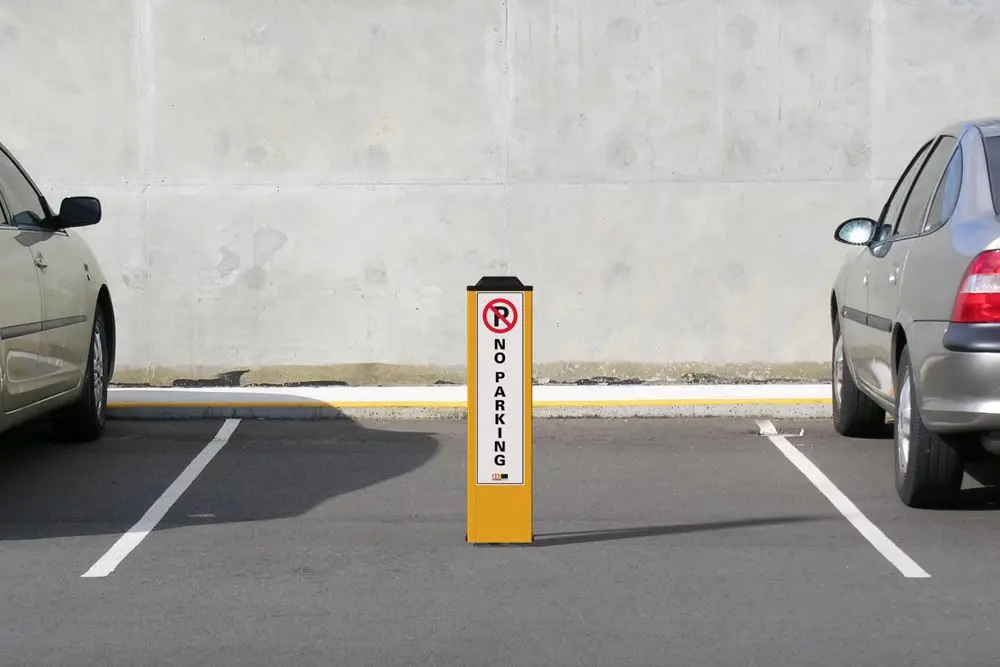 Introducing FD200-NP Fold Down Parking Space Protector – No Parking – an innovative parking bollard that effectively combines two of our current popular products: FD150 Fold Down Bollard and LU-NP Lok-up No Parking.
First, a little bit of history.
FD150 Fold Down Bollard was one of Barrier Group's first purpose-designed products and did its job of preventing unauthorised vehicle access very well. However, because of the height and shape of the base plate, we could not recommend Fold Down Bollard for use as a parking space protector due to the potential for tyre damage if the unit was accidentally run over while manoeuvring into a park. Enter LU-NP. LU-NP Lok-up No Parking was explicitly designed to be lower and smoother in profile when in the down position than FD150, thereby reducing the risk of accidental tyre damage. Lighter in construction than FD150 it was easier to use daily for parking space protection.

While Barrier Group trained our sales team very well on which product to recommend, there was always the potential for FD150 to be installed incorrectly as a parking space protector.
A lot of thought went into the design of a product that would combine the best of FD150 and LU-NP. We needed a sturdy bollard that was robust enough to use as a fold-down bollard yet light-weight enough to be used daily - and low in profile to avoid damage to tyres when used as a parking space protector. We found the answer in a specially designed aluminium profile.
Ribs on the rear face of the profile add strength while minimising the weight, making FD200-NP ideal for use both as a parking space protector and fold down bollard. The retractable strut folds neatly underneath the bollard when not in use. The bollard can also be locked in the up position with a standard padlock (supplied). An extra eyelet in the base provides storage for the padlock when the bollard is in the down position. A large reflective sign face and yellow powder-coated finish combine to provide maximum visibility, day or night, and an ergonomic plastic handle doubles as a cap at the top of the bollard.