NoWeld Shopping Trolley kits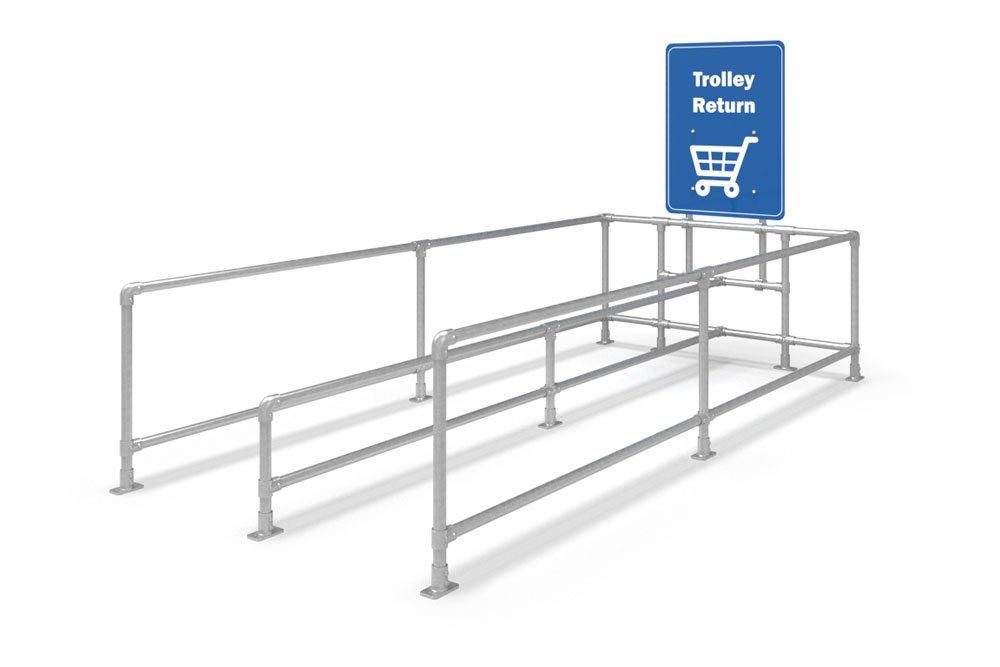 NoWeld modular railing allows for quick and easy installation with no welding required.
NoWeld Shopping Trolley kits, available in both single and double bay options, fit within a standard 2.4m wide x 5.4m long car park but can also be customised to allow for larger trolleys or wider bays. The modular nature of this product means that sections of the Trolley Bay kits can be removed and replaced if damaged.
A choice of fixings is available, along with clear and easily recognisable signage frames and signs. Trolley bays keep car parks safe and clear of wayward trolleys and reduce the chance of trolleys and cars colliding. They offer a central storage point for shopping centre employees assigned to collect and return the trolleys back to their allocated stores.
| Part No. | Dimensions | Kgs | Finish |
| --- | --- | --- | --- |
| NWTB-S4 | 948 x 4266 x 1016mm | 95kg | HDG |
| NWTB-D4 | 948 x 4266 x 1952mm | 148kg | HDG |

Sorry, we currently don't have any Case Studies related to this product.

We are currently compiling a list of additional services that might apply to this product.