Shared Locking Heavy Duty Removable Bollard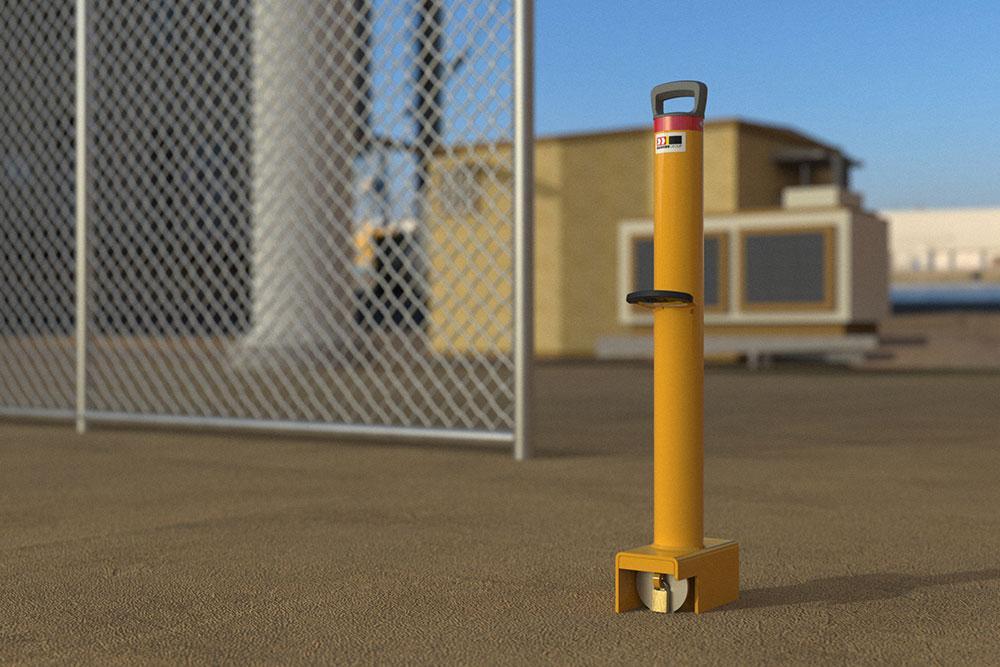 One Bollard. Two Locks. Unlimited Applications.
The next generation of shared, heavy-duty, asset protection and site security.
Our heavy walled removable shared locking bollard is an in-ground removable bollard secured in place with 2 dissimilar padlocks. Removal of either padlock will allow the bollard to be removed from it's in-ground steel sleeve.
It is quite common for more than one organisation or authority to need to have access to the same secured property or asset.  For example, fire services and a local council may need to have access to parkland that is otherwise closed off to public access. Each authority will have their own unique padlock system that operate independently of each other to unlock the bollard and gain access.
This dual lock bollard is installed into a heavy galvanised steel in-ground sleeve. In-ground sleeves are available in one of two designs that can be either core-drilled into existing concrete (BSL90S-CD), or an extended version for installation into a new concrete footing (BSL90S-NC) used in situations where the existing surface is gravel or dirt.
NOTE: Padlocks are not supplied with SLB90 and in-ground sleeves BSL90S-CD & BSL90S-NC are ordered separately.
| Part No. | Bollard Diameter | Height above ground | Depth below ground | Wall thickness | Kgs | Finish |
| --- | --- | --- | --- | --- | --- | --- |
| SLB90 | 90 | 950 | 200 | 5 | TBA | HDG & Powder Coated |
| SLB90-G | 90 | 950 | 200 | 5 | TBA | HDG |

Note: All dimensions in mm. Finish: Hot Dip Galvanised (HDG).

Sorry, we currently don't have any Case Studies related to this product.

We are currently compiling a list of additional services that might apply to this product.