Removable Bollards Surface Mount Cam-Lok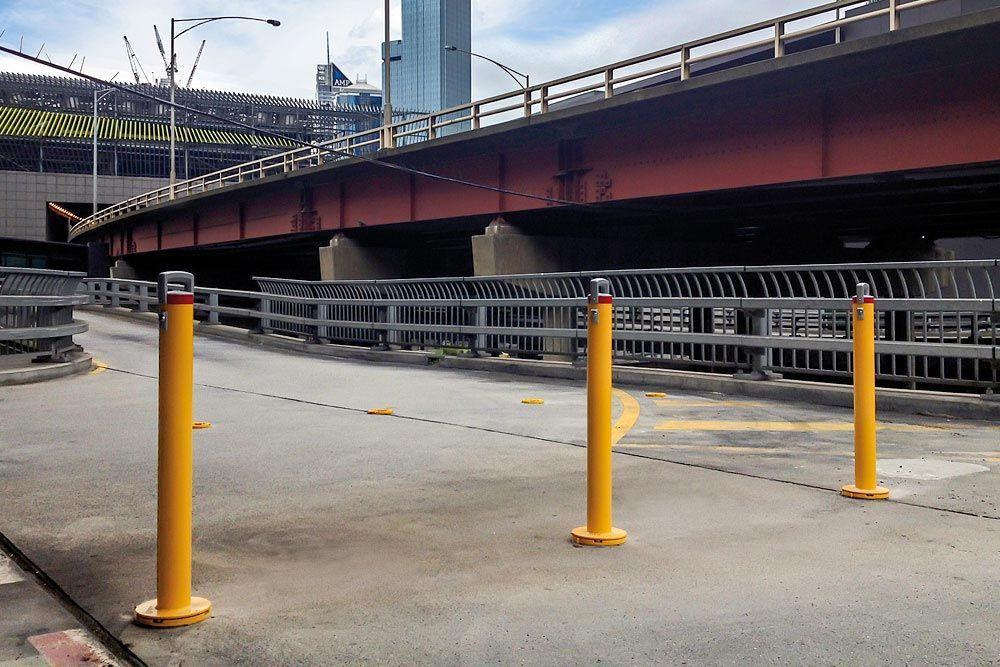 Surface mountable bollards with high security cam lock and registered keys
Surface mount removable bollards are designed for applications where the floor cannot be core drilled or penetrated, such as suspended, prestressed slabs or clean areas such as food preparation or pharmaceutical processing. They are available in two different models, the Cam-lok and the Tee-lok. Structurally both models are identical but offer different locking systems depending on the level of security required.
The Cam-lok model is a heavy duty bollard that locks into the surface mounted receiver shoe via an internal locking system which utilises a high security cam lock with registered keys.
(2 keys are supplied per order. Additional keys may be purchased if required).
| | |
| --- | --- |
| Description: | Cam-Lok surface mount removable bollards |
| Material: | 90mm diameter steel post x 5mm wall or stainless steel post x 3.05mm wall. |
| Finish: | Hot dip galvanised and powder coated Yellow or 316 stainless steel. |
| Height: | 950mm post height. Receiver shoe only 20mm high with post removed. |
| Weight: | 11.9kgs post / 2.9kgs receiver shoe. |
| Installation: | 4 off 12 x 65mm sleeve anchors. |

Sorry, we currently don't have any Case Studies related to this product.

We are currently compiling a list of additional services that might apply to this product.