Polyethylene Speed Hump Heavy Duty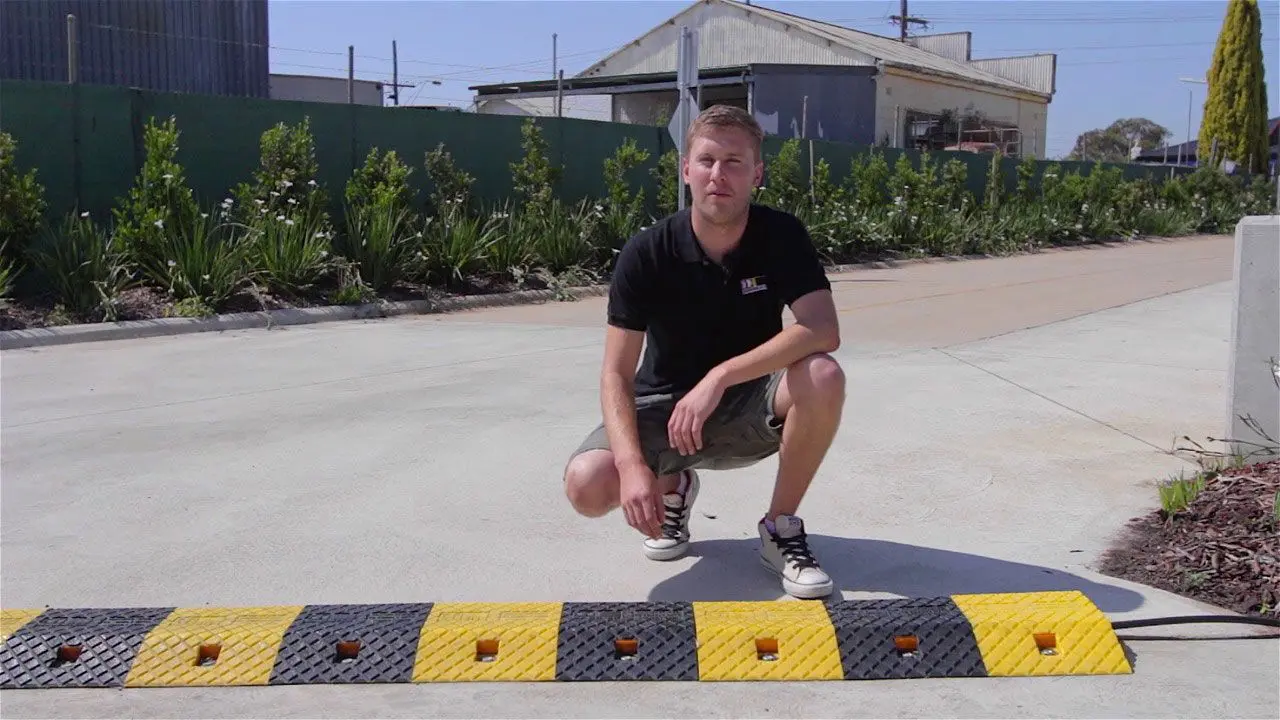 Slo-motion Compliance polyethylene speed hump
Introducing our 'Slo-motion Compliance' speed hump. Compliance is a modular speed control system consisting of independent modules each 250mm long with rounded end caps.
Compliance is manufactured from a high tech 'Linear Low Density Polyethylene' (LLDPE) with solid colour. It will not fade, rot, rust or crack and has built-in prismatic reflectors for enhanced night visibility.
Suitable for car parks, schools, shopping centres, factory complexes or anywhere it is desired to control the speed of vehicles.
Finally an Australian company has designed and developed in Australia a modular composite speed hump to comply with Australian Standards AS/NZ S2890.1:2004 for local conditions.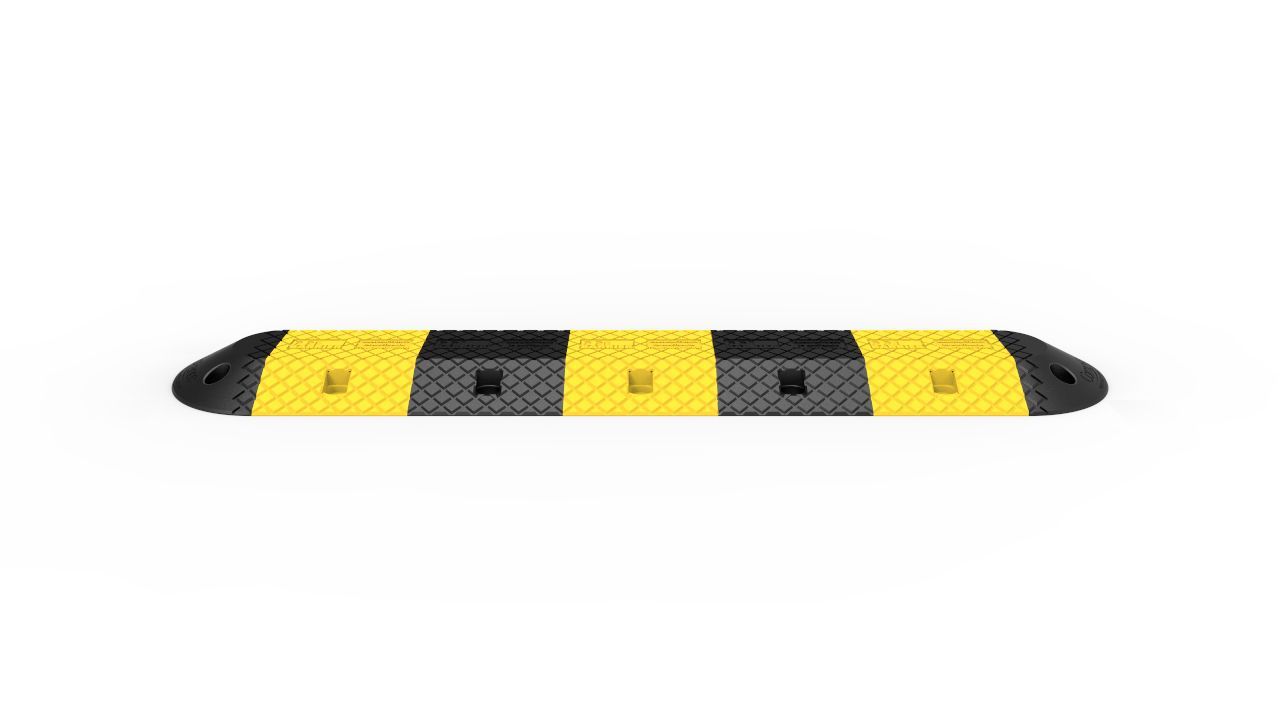 Accessories

| | |
| --- | --- |
| Description: | Slo-motion compliance speed control system |
| Material: | Injection moulded Linear Low Density Polyethylene (LLDPE). |
| Finish: | Black or Yellow body modules. Black end caps. |
| Length: | 250mm body module (i.e. 4 per metre). 180mm radius end cap. |
| Width: | 355mm. |
| Height: | 60mm. |
| Ramp Angle: | 2:1 |
| Weight: | 1.8kgs body module. 0.8kg end cap. |
| Fixings: | 2 per body module (supplied). 4 per pair end caps (supplied). |

We are currently compiling a list of additional services that might apply to this product.