Dome Safety Mirror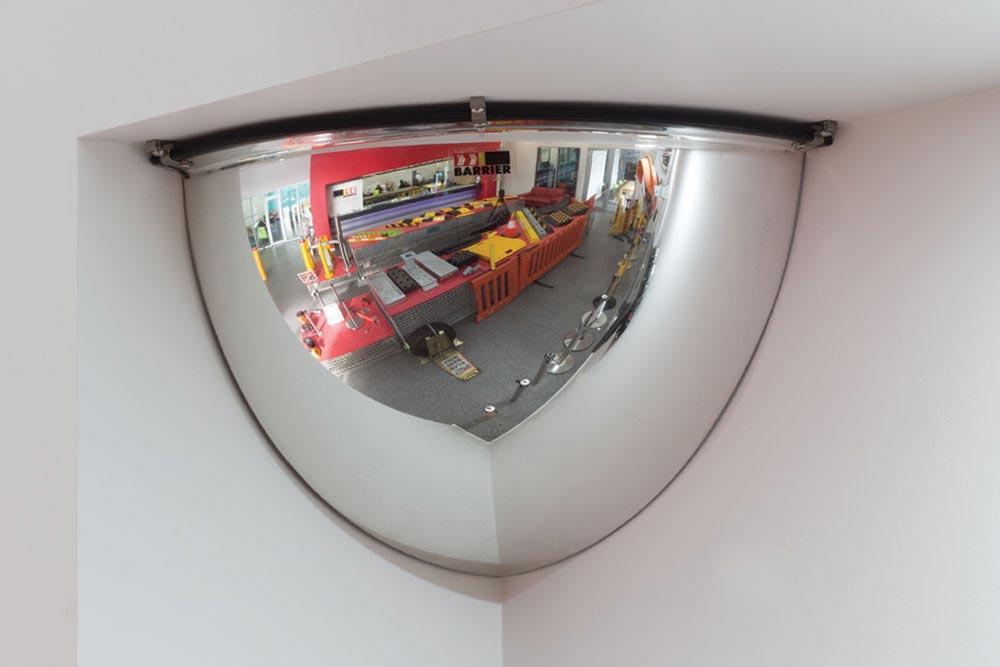 Low cost indoor surveillance mirrors
An economical, lightweight alternative where general surveillance of a broad area is required. Full domes may be suspended on chains or fixed directly to the ceiling and provide a 360 degree view. Half domes provide a 180 degree view and corner domes provides a 90 degree view.
Description:
Dome convex safety mirror.
Material:
Polycarbonate face.
Diameter:
360º - 600 x 600 x 270mm.
180º - 600 x 300 x 270mm.
90º - 400 x 400 x 270mm.

Sorry, we currently don't have any Case Studies related to this product.

We are currently compiling a list of additional services that might apply to this product.