The Zephyr Wins Platinum in Prestigious Italian Design Awards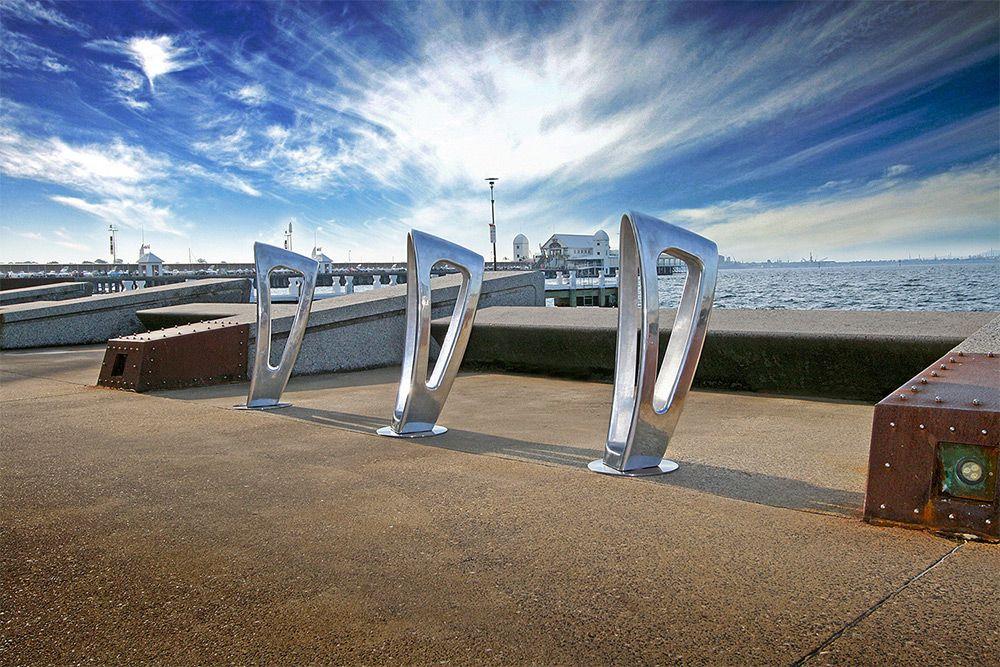 ​Barrier Group is proud to announce that The Zephyr has won The 2015 Platinum A'DESIGN award for street furniture design in Como, Italy.
Street Furniture Design Competition Platinum A' Design Award Medalist
​
A' Award and Competitions are happy to inform that the project The Zephyr by Barrier Group has been granted the renowned Platinum A' Design Award at Street Furniture Design Competition picked as one of the winners by the transnational referees of the A' Design Awards & Competitions amidst numerous nominations.
The Barrier Group team behind the winning work The Zephyr demonstrates "The Zephyr is a multifunctional bicycle storage bollard (bike bollard). As pictured here on the waterfront in Geelong (Australia), the Zephyr is a sculptured bollard, a classical design element. It brings Art to the environment where the enjoyment of the outdoors can be appreciated, either alone, or with friends. So, use it to park your bicycle, enjoy the view, enjoy the company of others and enjoy the style and sheer sumptuousness of the Zephyr."
To learn more visit: https://competition.adesignaward.com/design.php?ID=35100
Design Team for The Zephyr
The Zephyr was designed and developed by Huiming Wong, Rick Hall and Steve Vlokhoven
The Platinum A' Design Award
​
The Platinum A' Design Award is a prestigious award given to top 1% percentile designs that has carried out an exemplary level of greatness in design. The designs are judged by a panel of three different jury's which is composed of Academic, Professional and Focus Group Members. The designs are evaluated with score normalization to remove any biases and are voted on aspects such as functionality, ergonomics, engineering, presentation, innovation, usability, fun details, technology, and any other specific points that could be considered, each of these points are further weighted for different jury groups.
About A' Design Award and Competitions
​
A'Design Award and Competitions, aims to highlight the excellent qualifications of best designs, design concepts and design oriented products. A' Design Award and Competitions are organized and awarded annually and internationally in multiple categories to reach a wide, design-oriented audience.
To learn more visit: http://www.whatisadesignaward.com
To learn more about The Zephyr visit:
http://barsec.com.au/Bike-Racks-Rails/the-zephyr.html or call Barrier Group on 1300 55 33 20.
Related Posts