If You are a Gallery or Museum These Barriers Have Been Designed for You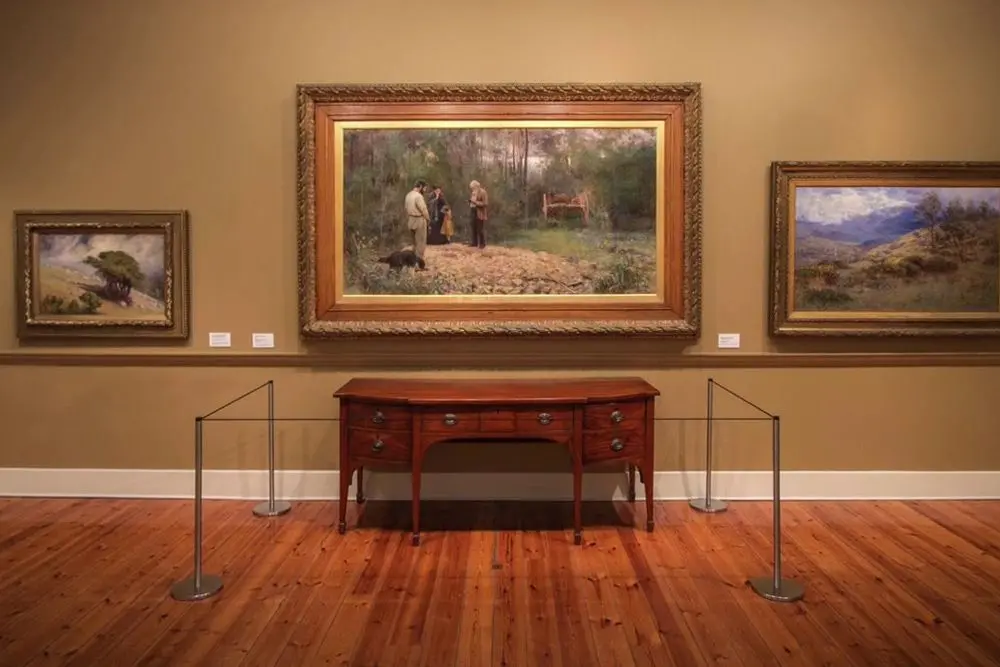 Gallery is the latest addition to the Neata range. It is Australia's first dedicated pedestrian management system designed for galleries, museums and exhibition spaces.
What inspired the creation of Neata Gallery ?
​
Current barriers on the market today, including our own, are designed to be noticed for the purpose of directing pedestrian foot traffic, controlling crowds and managing queues.
Post barriers generally come with retractable belts or braided ropes and are, by design, quite invasive. However when used in a gallery or museum environment these barriers can be cumbersome and intrusive.
Neata Gallery on the other hand are designed to offer discreet and subtle protection without obstructing the view of or detracting from the art exhibits.
We were unaware of any other Australian company that manufactured this kind of barrier and knew it would be a perfect addition to the Neata range.
What makes Gallery Barriers the best choice for galleries and museums?
Gallery Barriers protect the exhibits by creating a buffer zone between the artwork and the viewing public.
They are available in permanent, semi-permanent and portable post designs suitable for temporary or permanent exhibitions. All three post models come in two heights to provide low-line and elevated artwork protection.
The polished stainless steel posts are only 32mm in diameter and when paired with the taut, elasticated cord they create an understated and stylish inclusion to any gallery or museum exhibit without taking the focus away from the display.
What is the biggest feature of the Gallery Barrier?
Neata's own world-first tamper-resistant locking feature of the in-floor posts is a pretty impressive safety feature that is designed to stop unauthorised people from removing and/or repositioning the barriers.
However, the overall feature of the Gallery Barrier system is the way we have specially designed the post cap to accept the elasticated cord and lock it into constant, perfect alignment. This feature guarantees your cord will remain taut and won't sag or droop over time.
Who can use the Gallery Barriers?
Gallery is ideal for, but not limited to, use in the following locations:
Exhibitions
Museums
Galleries
Trade shows
Showroom floors
Street performances
Artistic displays
How do the Gallery Barriers fit in with the rest of the Neata queue management system?
Gallery Barriers have been manufactured from the same materials and to the same high standard of our queue control barriers.
We have a post system to solve all pedestrian management requirements in any gallery or museum.
From the moment the public enter the doors our barriers can be in place to;
control queues for admission,
manage lines for ticketing and enquiries,
create temporary pedestrian-free areas,
surround the exhibits and artwork, and
provide directional flow for pedestrian foot traffic.
All this can be achieved by using a combination of retractable belt, braided rope, stainless steel rail and elasticated cord barriers from our Neata system.
Related Posts