Column Cushions for Warehouse Asset Protection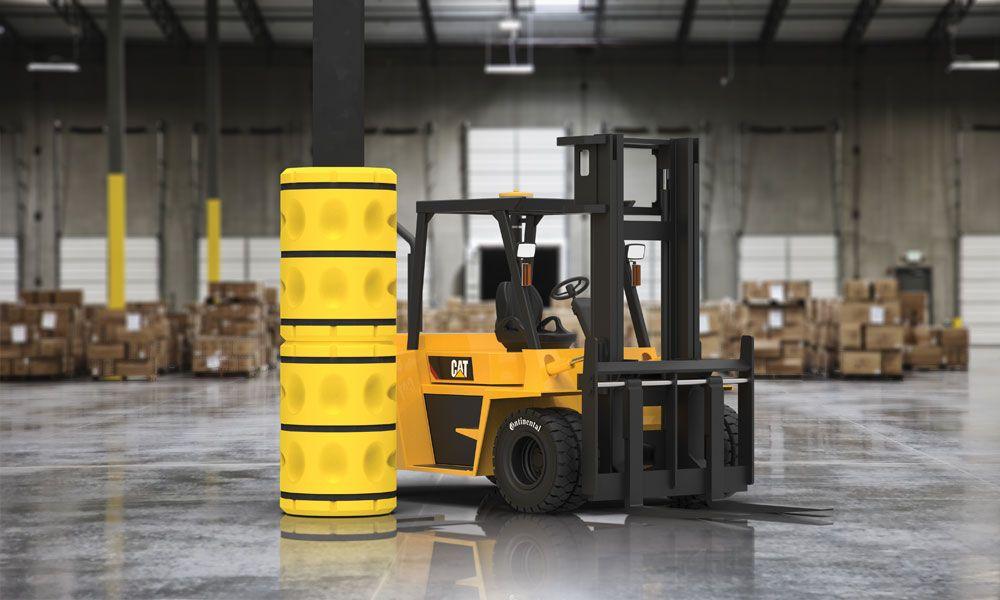 Safety and security are of utmost importance in warehouse environments, especially when you have valuable inventory that you need to protect from harm. Column cushions are an important part of an asset protection plan because they reduce damage and prevent accidents related to forklift collisions with your columns. Here's how column cushions can help you keep your warehouse secure, and your inventory protected from accidental damage.
The Importance of Warehouse Asset Protection
When your warehouse assets are protected by means of industrial column cushions, it greatly reduces the risk of serious damage. This includes building damage, merchandise damage and loss of productivity while damaged areas are repaired.

Column cushions allow companies to easily protect their pallets, cartons, and other physical inventory by creating barriers between columns/stanchions and any sensitive assets nearby.
How Do I Choose the Right Padding?

There are several types of padding options that can be used to protect your warehouse assets, such as columns and racking. If you choose to go with a particular type of column padding, it's important to consider a few things before finalising your decision. The first consideration is how much protection you want to provide your warehouse assets. Are you simply looking for something that will protect against light bumps, or do you need cushioning that will withstand more severe impacts?
Safe, Flexible Shock Absorbing Options

​
The right cushioning can reduce or eliminate the damage that may occur in your warehouse environment. Column Cushion by Barrier Group is versatile, durable, and able to be stacked in pairs for extra height, protecting both round and square columns from impact. The unique foam-filled centre is a marketplace leader in impact absorption, along with the ability to return to shape after being hit. Installation can be achieved in minutes and the Polyethylene casing is UV stabilised for outdoor use.