Foam-Filled Column Cushion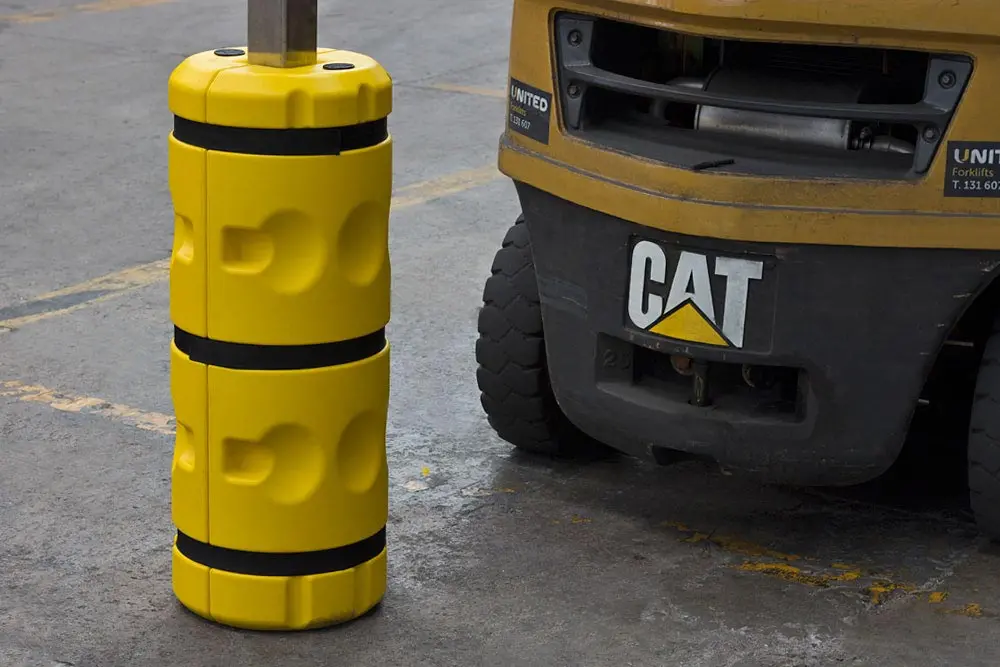 Extremely versatile and durable column protector
Column Cushion helps prevent damage to structural columns by surrounding them with a foam-filled polyethylene cushion. The two blow-moulded hard shells can be installed in seconds without the need for any tools, and removed at any time for cleaning or maintenance.
Available in a range of standard sizes that fit most square or round columns. U.V. stabilised, chemical resistant and con-conductive.
Unlike most moulded column protectors which simply contain air, Column Cushion is filled with injectable expanding foam. This foam dramatically increases impact protection and helps the Column Cushion return to shape after impact.
So while other column protectors may look similar, ONLY Column Cushion by Barrier Group has the added advantage of foam fill.
Description:
Polyethylene column protector
Material:
Low-density polyethylene.
Finish:
Solid colour Yellow.
Size:
350mm diameter x 900mm high (outside)
610mm diameter x 900mm high (outside)
870mm diameter x 900mm high (outside)
Weight:
6.5kgs up to 18kgs.
Installation:
Simple one person installation, no tools.

Sorry, we currently don't have any Case Studies related to this product.

We are currently compiling a list of additional services that might apply to this product.