Menni Asset Protection System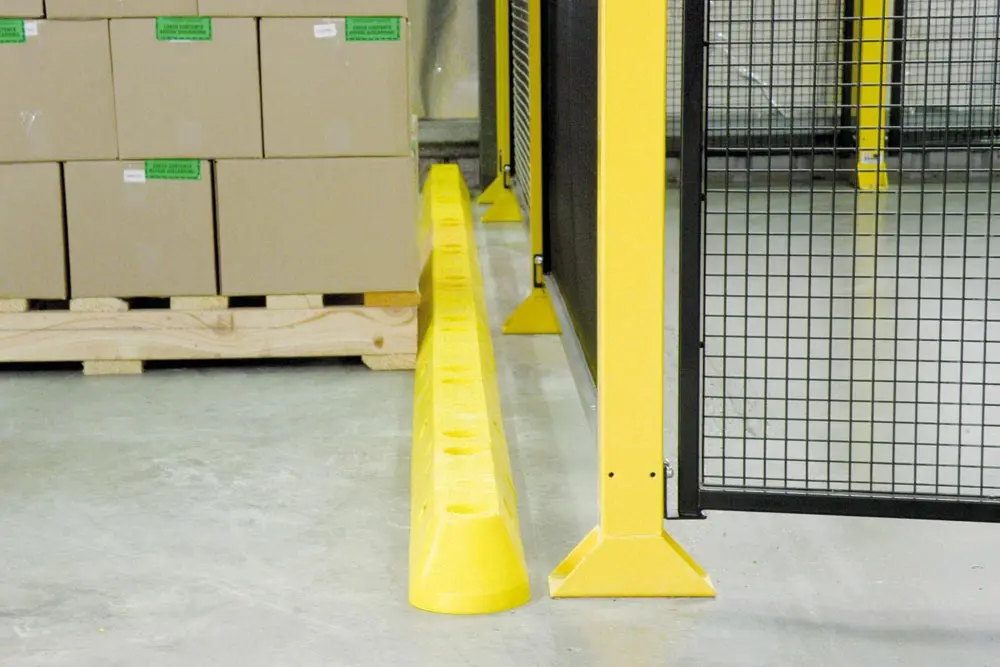 Suitable for use anywhere your imagination takes you
Menni is a set of four modular components that can be plugged together in any combination to satisfy a wide range of end user applications. These applications may include protecting physical assets by preventing vehicles from coming into contact with them. Alternatively, Menni can be used where goods are stored near pedestrian zones to prevent encroachment by forklifts and other vehicles.
There are four modules in the Menni system. The end module, the body module, the 'T' or intersection module and the 90 degree corner module. All Menni modules are manufactured from a high tech Linear Low Density Polyethylene (LLDPE) with solid colour. They will not fade, rot, rust or crack and they have built-in reflectors for enhanced night visibility.
Suitable for use anywhere your imagination takes you.
And finally, Menni has been designed and developed in Australia, referencing the relevant standards and using premium virgin grade materials suited to tough local conditions.
One product – Menni solutions.
Optional top reflector plugs

BMR

also available.

| | |
| --- | --- |
| Description: | Menni asset protection modules. |
| Material: | High tech Linear Low Density Polyethylene (LLDPE). |
| Height: | 100mm. |
| Width: | 150mm. |
| Length: | Body module 550mm. End module 550mm. T-intersection module 225 x 300mm. Corner module 225 x 225mm. |

Sorry, we currently don't have any Case Studies related to this product.

We are currently compiling a list of additional services that might apply to this product.