De-Fence Polycarbonate Panels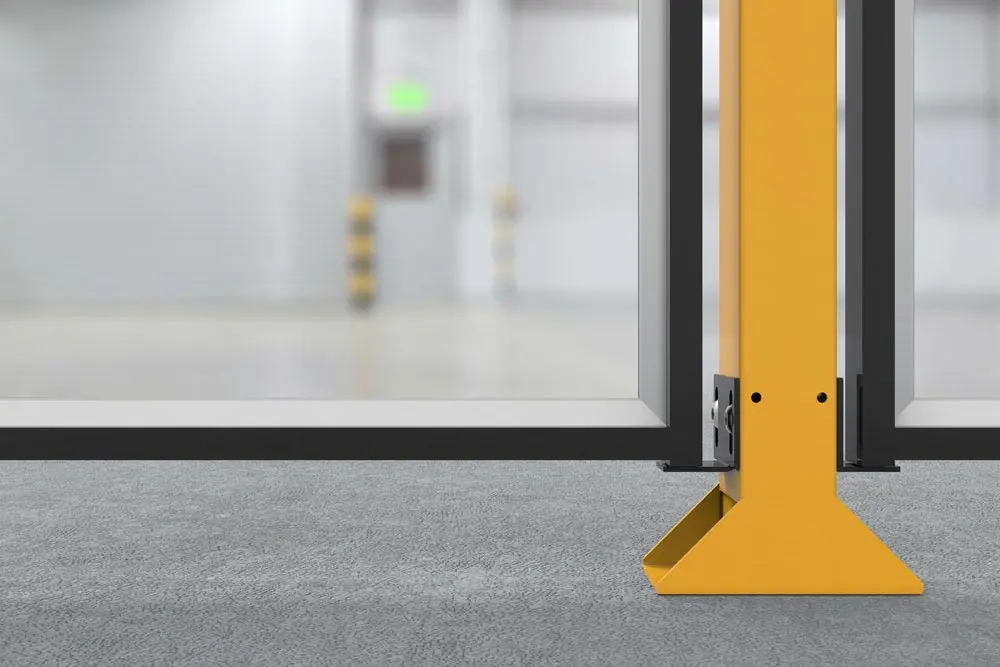 Clear polycarbonate in-fill panels for De-Fence
Optional polycarbonate De-fence panels are available in the same 7 standard widths. The clear polycarbonate is 4.5mm thick and is shatter proof. The polycarbonate sheet is fixed into a black powder coated tubular frame of 25 x 25 x 1.6mm mild steel RHS using a custom-made aluminium extrusion. This extrusion is then riveted into the frame.
Standard range of panels sizes available – 500, 750, 1000, 1200, 1500, 1700 and 2000mm wide by 1150mm deep. (Note: Panel widths relate to actual post centres). Available in either mesh or polycarbonate in-fills. When used with 2490mm posts, two panels are stacked on top of one another.
De-Fence Clear Panels

Description:
De-fence polycarbonate in-fill panels
Frame:
Polycarbonate
Extrusion:
Aluminium
In-fill:
4.5mm clear polycarbonate sheet
Finish:
Outer black powder coated steel frame
Weight:
DFP115-50P: 6.399kg
DFP115-75P: 8.641kg
DFP115-100P: 10.884kg
DFP115-120P: 12.678
DFP115-150P: 15.369kg
DFP115-170M: 17.164kg
DFP115-200P: 19.855kg

Sorry, we currently don't have any Case Studies related to this product.

We are currently compiling a list of additional services that might apply to this product.