De-Fence Steel Bracket Kits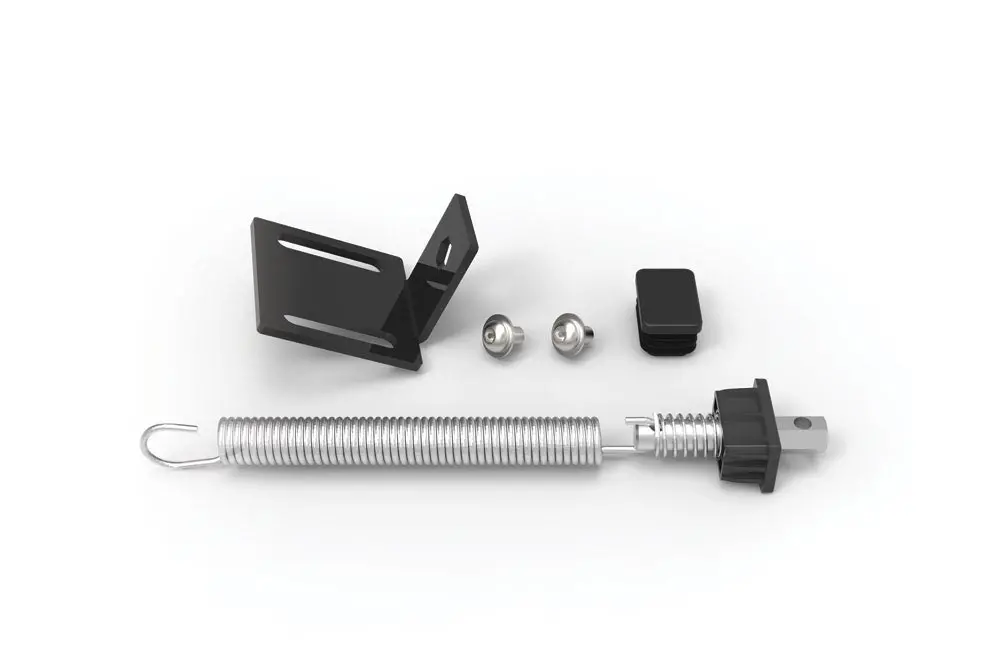 Steel brackets for De-Fence posts and panels
A range of four mounting brackets for connecting panels and our steel posts. The aluminium brackets come with fixings and install into the De-Fence posts via pre-drilled holes.
De-Fence Standard Panel Bracket Kit (DF-SBK) for use with single panels (top and bottom). De-Fence Connector Bracket (DF-PCB) used in conjunction with double height panels to join the upper and lower panel together. The De-Fence Connector Pin (DFA-CP) which allows a double height panel gate to be created and the Self-Closing Gate Bracket Kit (DF-SGB) which can be installed at the top or bottom of the gate to allow tension adjustment for closure.
De-Fence Steel Bracket Kits

| | |
| --- | --- |
| Description: | Panel to post connecting brackets (4 types) |
| Material: | 4mm mild steel |
| Finish: | Aluminium |
| Weight: | 300g approx. |
| Installation: | 2 off M8 x 12mm Hex, tamper resistant head bolts with washers (supplied) |

Sorry, we currently don't have any Case Studies related to this product.

We are currently compiling a list of additional services that might apply to this product.