De-Fence Steel Posts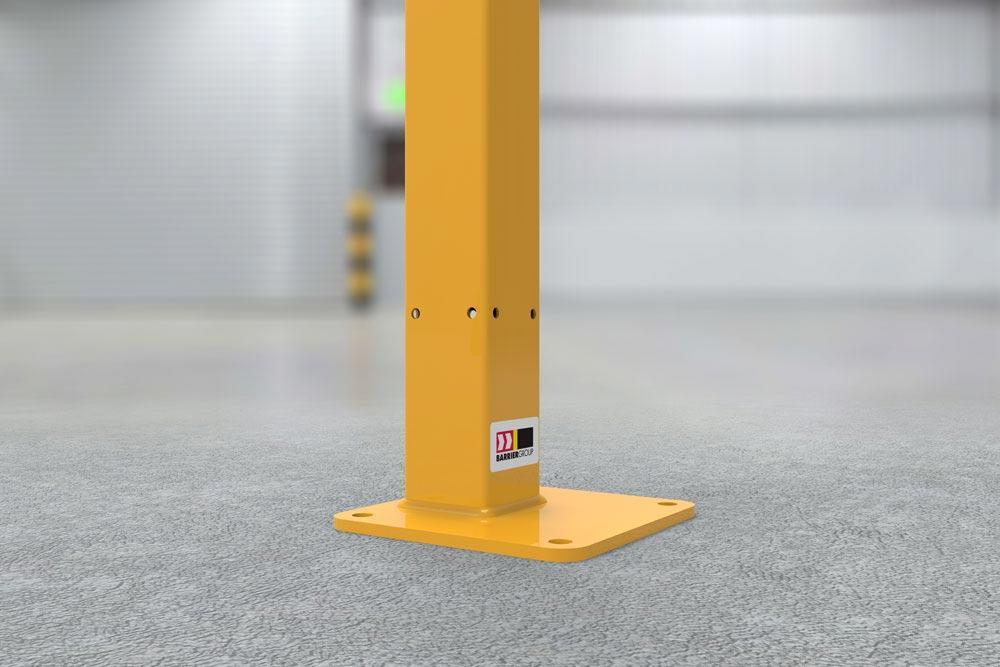 De-fence is a modular guarding and fencing system.
Designed to comply with AS4024.1 - 2014 (series). De-fence is simple to install, flexible and configures to the widest range of applications. The system comprises a range of standard panel lengths from 500 to 2000mm with the option of welded mesh or polycarbonate infill, plus a choice of two post heights.
De-fence steel posts are manufactured from 75 x 75 x 2.5mm thick RHS tube. They are pre-drilled on all four sides to accept our range of steel brackets and finished in high visibility safety yellow powder coat. They are available in two standard heights, 1300 and 2460mm, with a choice of three different welded base plates.
Description:
De-fence pre-drilled RHS steel posts
Material:
75 x 75 x 2.5mm RHS
Finish:
Safety Yellow powder coat
Height:
1300 or 2460mm
Footprint:
In-line post - 200 x 85 x 4mm
End post - 200 x 200 x 8mm
Gate post - 200 x 200 x 8mm
Weight:
1300mm - 7.4kgs
2460mm - 12kgs
Installation:
M10 x 75mm concrete screw bolts (supplied).

We are currently compiling a list of additional services that might apply to this product.