Zephyr Architectural Bollard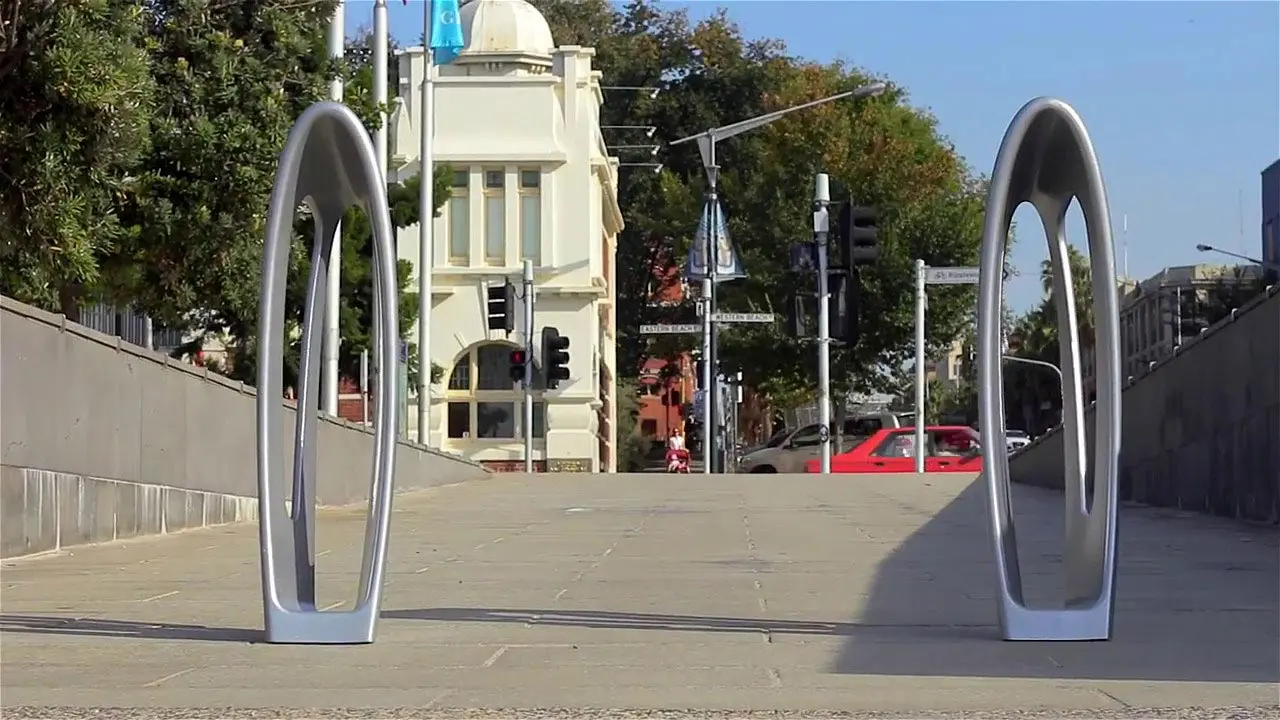 In a busy city the 'Zephyr' bike bollard is a stunning short or long term bicycle parking solution.
The Zephyr is more than a modern improvement to the standard bike bollard, bicycle rack and rail designs. Incorporate it into a cutting edge architectural design and it becomes a sculptured stainless steel bollard, a classic design element. In the town square or park it becomes a piece of street furniture - a gathering point, a place to stop, to chat, to bide a while with friends. Or then again, it is simply a beautiful piece of public sculpture, one that invites you to run your hands over its sumptuous metallic form and admire its smooth and generous curves.
Description:
Bike Storage Bollard.
Material:
Cast AA601 grade aluminium from Tasmania.
Size:
845mm high x 224mm wide x 394mm deep.
Weight:
18kgs body only (not including mounting).
Finishes:
High polish alloy finish.
Stainless steel look thermoplastic powder coat.
Custom colour powder coat.
Fixing:
Choice of 4 mounting kits (sold separately).


We are currently compiling a list of additional services that might apply to this product.