Square Bollards Heavy Duty Steel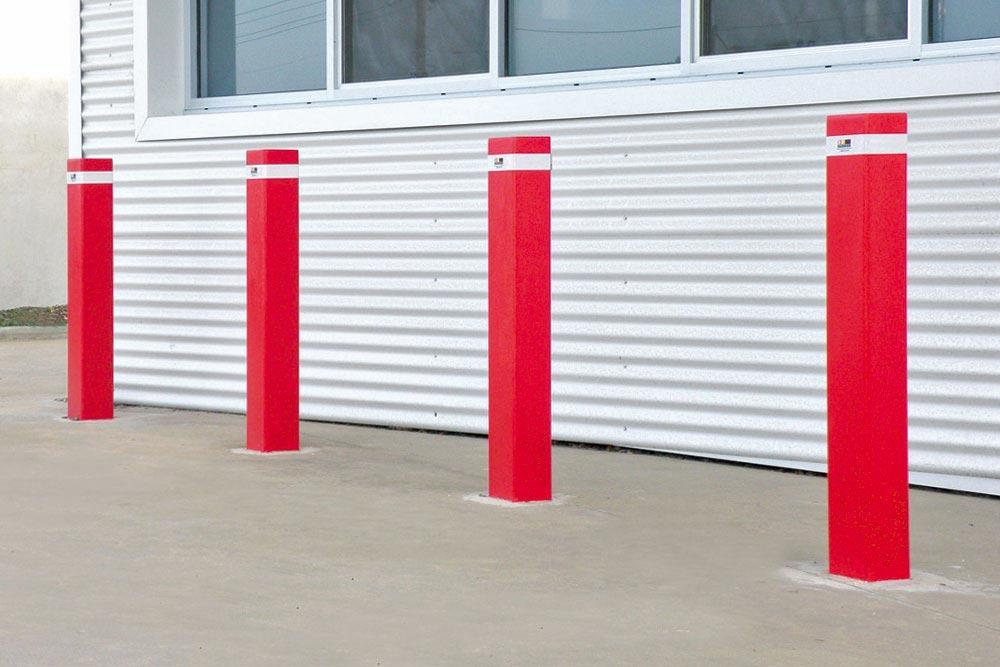 Bollards designed to protect your property & assets
Our fixed, square surface mount and below ground bollards are designed for traffic control situations and asset protection.
The surface mount bollards have fully welded base plates and are suitable for installation onto any concrete surface. The below ground bollards have fully welded starter bars for installation into new concrete footings. Suitable for installation in asphalt or any soft surface where a concrete footing will be necessary.
All our bollards are supplied complete with necessary fixings. They are manufactured from heavy wall mild steel and hot dip galvanised as standard with the option of powder coating as a final finish. (Safety yellow is our standard colour. Other colours are available on request).
Optional chain rings are available for connecting chains or ropes to our bollards. Simply order with chain rings. Chain rings can also be purchased separately for retro fitting to existing bollards by drilling and tapping M10 threads as required.
| | |
| --- | --- |
| Description: | Square bollards. |
| Material: | Heavy wall mild steel. |
| Finish: | Hot dip galvanised as standard. Yellow powder coating or custom colours. |
| Height: | 1000 or 1200mm above ground. |
| Size: | 90 to 150mm. |
| Weight: | 12.75 to 38 kg. |

Sorry, we currently don't have any Case Studies related to this product.

We are currently compiling a list of additional services that might apply to this product.