Dual Locking Heavy-Duty Removable Bollards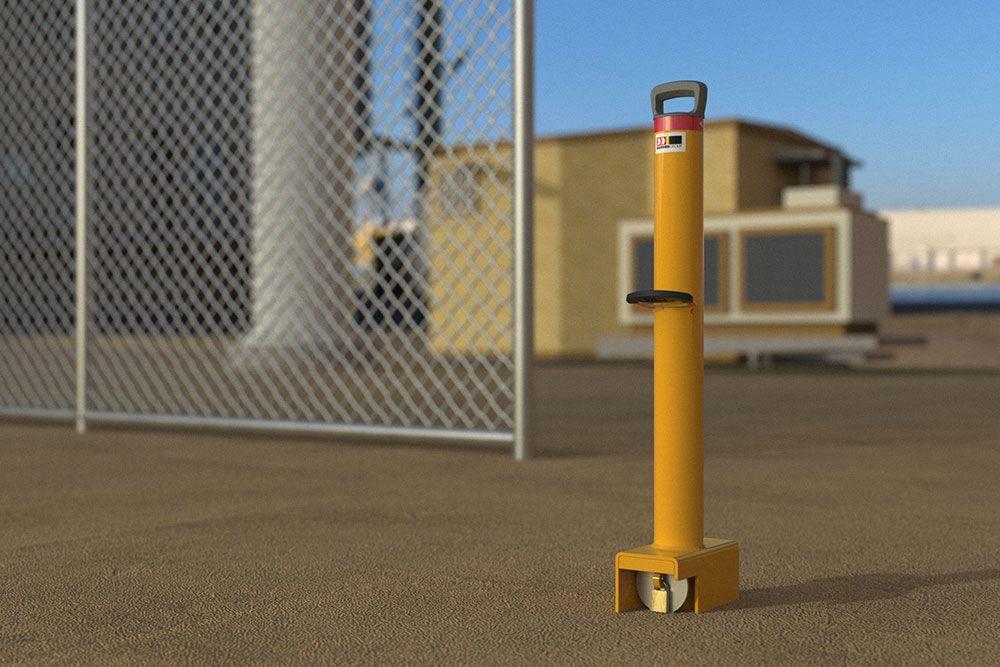 Introducing the next generation of shared, heavy-duty, asset protection and site security.
Unique and original, these shared lock, or dual lock, bollards offer a double level of security. Often more than one organisation or authority requires access to the same secured property or asset. For example, a local Council may need to share access to a site with other entities such as emergency or telecommunication services. Alternatively, two employees from the same company, with different levels of assigned security locks and keys, may need to access the same bollard.

With each party having existing, internally supplied, keyed alike padlock systems, there needed to be a way that allowed shared access for dissimilar locks and keys.
The Solution:
Each authority supplies their own unique keyed alike padlock system, that operates independently of each other, allowing each to unlock the bollard and gain access at their convenience. The simple to use locking mechanism allows for removal of either padlock without both parties being present. The bollard is then able to be lifted out of it's in ground sleeve via a dual handle lifting system.
Lockable removable bollards also offer the added advantage of being able to protect assets and building entrances against Ram-Raid attempts. The depth of the inground sleeve and the thickness of the bollard wall allows a solid hit from a vehicle denying access to the protected area.
With a choice of galvanised or galvanised and safety yellow powder coated finishes, and core drilled or new concrete sleeves, there is a style to suit all requirements. The shared locking bollard is also available in a range of custom colour powder coat options, to suit your business brand colours, or to aesthetically blend into the surrounding environment.