Pit Bull Bollard means Business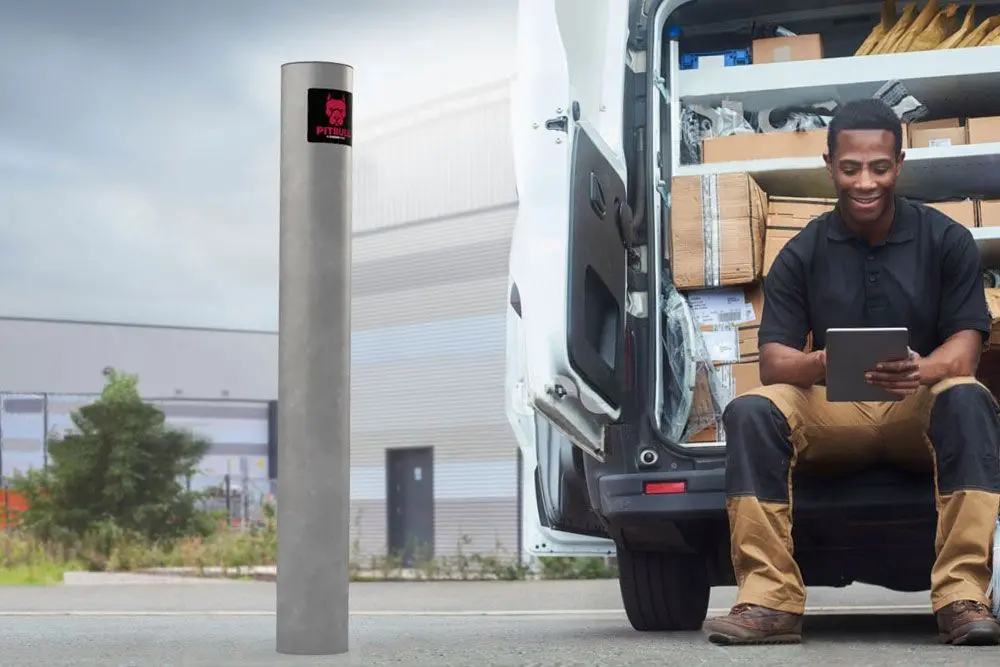 Introducing our new super heavy-duty Pit Bull bollard. Specially designed for asset and pedestrian protection from moving vehicles, Pit Bull has what it takes. Pit Bull's extra thick 12mm wall thickness means it is serious about security. It is available in Below Ground with welded concrete anchors for permanent applications, or there's a Removable In-ground model to allow occasional access for construction or maintenance etc. Pit Bull is serious about protection, so a surface mount model is not available.
At approximately 105kgs, Pit Bull is the heavy-weight champion of our bollard range, so we supply a screw-in eye bolt with every bollard for lifting purposes. There is an aperture underneath the screw-down cap for the eye-bolt.
​Note: Mechanical lifting equipment is required to lift these bollards.

Pit Bull comes standard in no-nonsense Hot Dipped Galvanised finish, however, we can arrange powder coating if required. Our polyethylene Skinz are also an option.